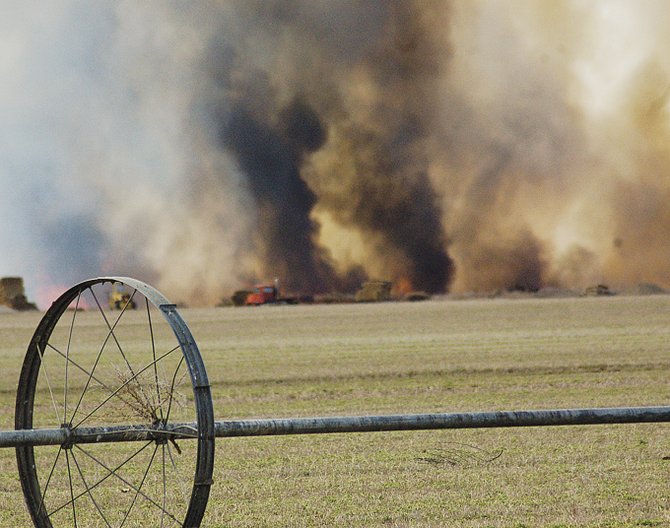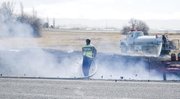 Smoke filled Lower Yakima Valley skies for miles Sunday morning when spring winds fueled a brush fire, believed to have started in the Florence Road area near Mabton.
The winds fed the grass fire, which jumped the Yakima River and raced across the Sunnyside State Wildlife and Recreation Area before reaching the Holaday Road area.
Fire units from Yakima County Fire District 5, from Mabton to Zillah and units from Benton County Fire District 3 all aided in fighting the blaze.
Residents in the Holaday Road area were warned of possible evacuations, as the blaze threatened homes in the vicinity, according to a Yakima County Sheriff's spokesperson.

Reportedly no one was injured and no homes were destroyed as a result of the fire.
The Florence Road brush fire was one of several fires fought by area firemen during the past weekend.
Sunnyside firemen also fought a grass fire in the 1500 block of South Hill Road and McBride Street area late Friday afternoon. Grandview firemen also fought a small fire in the Sand Hill Road area Saturday afternoon.
The cause of the Florence Road fire remains under investigation and estimates to property damage were unavailable.