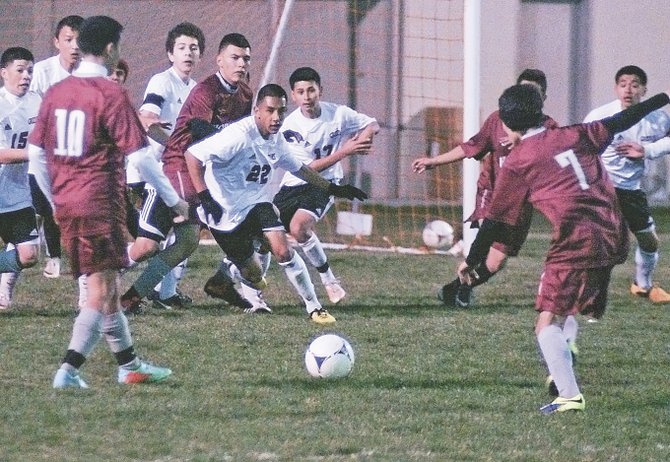 BOYS PREP SOCCER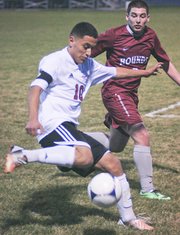 After a taut defensive struggle, the Sunnyside Grizzly soccer team exploded for four goals in the final 26 minutes to earn a 5-1 home win over Grandview last night.
Sunnyside (2-0) struck first in the 15th minute when Alexander Marin scored a goal assisted by Christian Chavez.
The score remained 1-0 at the half, and Grandview later tied things up 1-1 in the 54th minute when Victor Valencia found the back of the net from 35 yards out on a blistering free kick.
"That goal should have positioned us with an opportunity to ramp up our efforts and compete for the win, but that is not what happened!" said Grandview Coach Anne Holden. "Sunnyside reacted instead of us."
The Grizzly reaction and winning goal came just three minutes later when Marin scored again on an assist by Chavez.
Just two minutes after that, in the 59th minute of play, Sunnyside struck again. Marin received a long ball and was poised to strike at the Greyhound net when he was tackled. Chavez attempted the resulting penalty kick and found the target to put the Grizzlies up 3-1.
Sunnyside's Noe Meza then tacked on a pair of insurance goals in the 66th and 70th minutes to seal the non-league victory.
Grizzly Coach David Guevara said Grandview's goal was a wake-up call for his team.
"Honestly, we had gotten away from playing our style of soccer, we were playing to emotion as opposed to our skill set," Guevara said of taking on the rival Greyhounds. "It took Grandview scoring for us to figure that out and play Sunnyside soccer."
Sunnyside had 13 shots on goal and Grandview recorded 10 attempts. Grizzly keeper Manuel Calvillo had another strong game minding the nets with nine saves.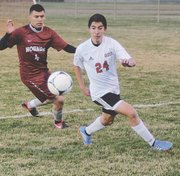 "He did a good job putting people where they needed to be," Guevara said of Calvillo. "He was very smart in his decision making."
Grandview keeper Antonio Garcia recorded eight saves.
Playing its first official game of the season, Grandview (0-1) had standout players last night, as well. Holden praised the play of Gorge Lara, Lizardo Perez, Sam Cuevas, Israel Gonzalez and Valencia.

She noted first-time varsity players also stood out for Grandview in last night's season opener. They were freshman keeper Garcia and sophomores Carlos Ramos and Alvaro Flores.
Grandview has its home opener this coming Saturday against Othello, with a JV match at 10 a.m. followed by the varsity tilt at noon.
Sunnyside plays a non-league match at West Valley this coming Thursday.
The Grizzlies opened their 2013 campaign with three straight losses and struggled to find the net early on. It's a different story early on this season with two wins and 10 goals to open 2014.
Guevara cautions the going will get tougher for Sunnyside, especially when it gets into league play against the likes of Eastmont and Davis.
"Our league is extremely difficult," he said of the CBBN. "It's nice to put up five goals, but we're not going to do that very often. We just have to be efficient and continue to not play
selfishly."