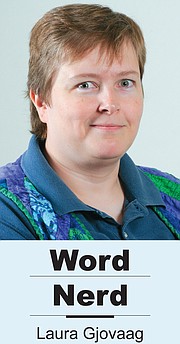 I received an email Monday morning that told me I have about $12 in a special online account.
The account is at kiva.org, and since 2006 I've put a total of $150 into it. Every time my account reaches $25, I lend out the money in it via a microloan.
To date, I've loaned out $1,575... all with the same original $150, lent in chunks of $25 as I get repaid. All to people who just need a little cash to start or improve their business. All over the world.
Kiva is a pioneer in microfinance, a way for regular people to help other people. The folks who apply for loans through Kiva generally cannot get bank loans for the small amounts they need. And the people who loan, like me, generally cannot afford to give a lot.
Most of the people who loan also want to give people a hand up instead of a handout. Lending a few bucks is a good way to do it.
I make no interest off the loans. It is not a business proposition. I've even lost a little bit of my money due to shifting exchange rates.
What I get out of Kiva lending is the knowledge that somewhere a mother is able to send her daughters to school. Or a family has proper shelter because the family business is prospering thanks to the tiny loan.
Pouring money on a problem is usually not the best way to solve it. Disaster relief in the very short-term, sure. But to solve the deeper problems of ingrained poverty, these tiny loans make more sense.
The people on the ground usually have a better idea what they need than foreign relief workers. And most of them only ask for what they need and want to pay it back.
Since its founding, Kiva has developed careful due diligence processes. Some of the problems with microlending, and how Kiva has worked to solve them, are discussed in a book called "The International Bank of Bob" written by Jeopardy champion and travel writer Bob Harris.
Like me, Harris is a Kiva lender. To write his book, he actually went and visited many of the people to whom he had lent money to find out if that money did any good. The answer is yes.
Microlending is far from perfect, but it's a way to help. It's better than just giving people money. And a little money can go a long way, as evidenced by my loaning history.
So, if you want to help others, but don't want to make a one-time donation that may or may not actually help anyone, try kiva.org and watch as your special account gets repaid so you can loan the same money again and help more people.