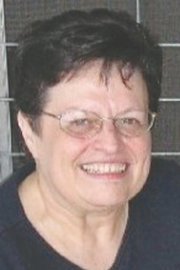 It's a fact that many comedians and humorists live in a rather dark place and use their humor as a survival tool. It's not easy to write humor when things are difficult, but I can and do read it, and it lifts my spirits.
It's important to keep a stash of tried and true smile-starters. Some of my favorites are:
Robert Fulghum, What in the World Have I Done?
Garrison Keillor, Going Home
Patsy Clairmont, Normal is Just a Setting on Your Dryer
Erma Bombeck, If Life is a Bowl of Cherries, Why Am I in the Pits?
Here are some of Bombeck's classics:
"Seize the moment. Remember all those women on the 'Titanic' who waved off the dessert cart."
"Cleanliness is not next to godliness. It isn't even in the same neighborhood. No one has ever gotten a religious experience out of removing burned-on cheese from the grill of the toaster oven."
Life hands us so many frustrating and difficult situations that do not automatically elicit smiles or laughter. Maybe that's why I've kept journals all these years. I have to go back and remember the crazy, funny circumstances woven into the fabric of life. It's often the only thing that keeps my head above water.
Bombeck again:
"There is a thin line that separates laughter and pain, comedy and tragedy, humor and hurt."
"If you can't make it better, you can laugh at it."
Take a look at your difficulties; write them down. Are they life and death situations? In 10 years what will this situation look like to you? What can you change and what is out of your control?
Now, go look in the mirror, put a pencil between your teeth and smile.
‑ Karen Helsel, a resident of Sunnyside, is a certified mental health counselor. She can be reached at kmphelsel@gmail.com.
More like this story