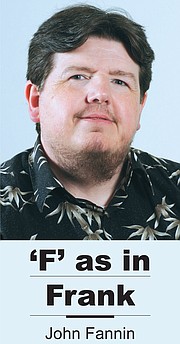 Branding is key for all entities, whether public or private, for-profit or non-profit.
So, it's great that the Sunnyside School District is taking a look at its logo needs.
I understand it will cost $1,500 for a logo design, but it seems to me there could be an opportunity to make this truly a community effort beyond picking out what graphic artists on the internet have drawn up for us.
It reminded me of the process the city of Mabton went through to select a logo. They worked with student volunteers from CBC to come up with a logo that reflected the city's history and background.
It turned out well, in my opinion, and didn't cost Mabton anything for the design.
For the school district logo, it got me to thinking if there might still be time to seek out logo design possibilities from students at YV-Tech, CBC, YVCC or – better yet - from our own talented high school and community.
Maybe create an art competition and have a reception at one of the school buildings or the community center for a gallery showing of the artwork submitted for consideration or a display of the finalists' submissions.
I know, opening this up means it will take longer to come up with a logo. But it provides a chance, a possibility, that the logo might be created by one of our very own students or community members.
Further, it expands the creativity and color palate for our new district-wide logo.
Understand, there's nothing wrong with the logo choices we've been given and it's a nice move for the district to have the community cast a vote for one of the three logos that have made the final cut.
But it might be even more meaningful if the community could have a more direct hand in actually creating the branding for its school district.