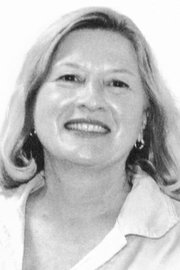 We live in a wonderfully productive area. In our Yakima Valley we grow many different foods for human and animal consumption. Our soil is so rich if there is plenty of water to nourish it, we can produce much more than enough for our own area. Trucks, trains and ships take our bounty all over the world.
One way our farmers distribute their wares is by selling them at their farms. Another is through farmers markets. Brochures are available to help locate these places at newspaper and chamber offices. We really have no excuse for not feeding our families from the abundance of fruits and vegetables we can find at great prices.
A really fun way is through festivals. All across the state the public is invited to farms to celebrate the harvest. Among those are cherry festivals in May and June, blueberry festivals in July, onion festivals in August, apple and cider festivals in September, pumpkins in October and Christmas tree festivals where those are grown. We see signs everywhere for these festivals as we travel - in towns big and small.
Connected to our food are some specialty celebrations. Did you know there is a combine demolition derby in Lind every June? Farmers fix up their old wheat combines and hope they will last long enough to win the derby. It's a crazy thing to watch.
Did you know there is a vintage harvest every fall in Davenport? Farmers in the Lincoln County area bring their old combines, buggies and other antique vehicles to the Guhlke farm to harvest the last few acres of wheat the old-fashioned way. Every combine has a huge American flag which flies out in the breeze. The FFA group sells a good lunch and makes a little money for their organization. It is quite a wonderful experience.
Most of you probably know that Skagit County has a tulip festival during the month of April. Right now the daffodils are blooming. Sometimes the tulips aren't in full bloom until the middle of April, but both fields of flowers are an amazing sight.
For the first time last year, the historical society also sponsored a heritage barn tour in Skagit County. Brochures are available from the chamber of commerce and other groups giving the route, a picture and a bit of the history of the barn. In addition, there is a Q code on the brochure so the tour and additional information can be downloaded on an IPhone or an IPad. Don't forget to do that when you go to Mount Vernon. It is both fun and educational!
There are also barn tours in other counties, sometimes a barn quilt tour as in Kittitas County to the north of us. It is easy to find this information on the internet or from visitor centers.

We are so fortunate to live in a state where agriculture provides food, fiber, jobs and tourism opportunities. We might as well join in the celebrations of our heritage and our bounty.
‑ Jerri Honeyford, wife of Sen. Jim Honeyford (R-Sunnyside), provides her "Across our State" columns during the couple's travels to Olympia when legislators are in session.