A HINT OF HUMOR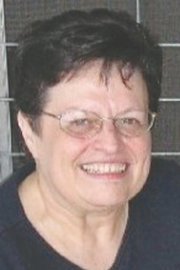 My attention was grabbed by a Yakima Herald Bulletin headline: "Wolf pack could be coming to this area but no one knows when." I'm sure this warning will be helpful to livestock owners and other outdoor enthusiasts. It makes me wonder how I should prepare!
We are bombarded by news headlines that cause more ulcer-inducing worry than anything else. Here are a few I read recently:
Giant virus wakes after 30k years in Siberia – watch for anything coming from Siberia
Rat was baked in a 96 yr. old's birthday cake – no more birthday cakes for elderly folks
Bacteria risk: unwashed stethoscopes – carry anti-bacterial wipes when you go to the doctor's office
When a terrible accident happens, it may cause us to re-evaluate our plans. After the Malaysian plane went missing, some folks may have curtailed air travel. Others may think twice about visiting the Seattle Center after the horrifying helicopter crash. It's just not safe out there.
But I do not want to live in fear; I used to live there all the time! I was afraid my 3-year-old would get cholera when we lived in Asia. I was afraid my husband would die in a car wreck when he traveled outside of Bangkok.
I described my fear as living with "one foot tacked to the floor, going in circles." I don't do that anymore. I hope you're asking, "How did you stop?"
I began to read the Bible more. Over and over and over it says, "Fear not!" That means for people who call themselves followers of Christ, or Christians: Do not be afraid. The opposite of my fear became faith.
When my husband would travel, the question came to me (I think from God), "Can you go with him and protect him?" Answer: "No." God's response: "I can." When my firstborn went to boarding school 1,000 miles away from us, same question: "Can you go with her and protect her?" "No." "I can."
When we are not living in fear, we are able to laugh more. We notice things that are humorous, because we are not obsessed with things that are dangerous. Laughter makes us more vulnerable, it's true. When we are laughing hilariously, we are not protecting ourselves from peril.
I don't mean we should not be prepared. When I travel, I have my car serviced. When I fly, I watch for unattended bags in the airport, like the announcement tells me to! But the goal: be sensible, not scared.
‑ Karen Helsel, a resident of Sunnyside, is a certified mental health counselor. She can be reached at kmphelsel@gmail.com, and will appreciate your feedback and humor sightings.