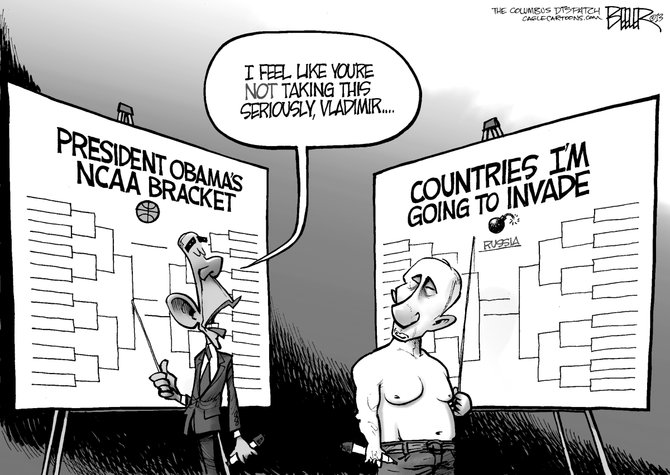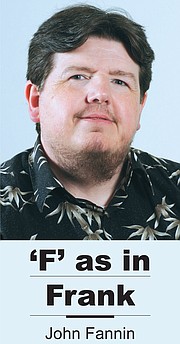 For four months of the college basketball season I'm pretty much out of the loop on what's happening with that sport.
Neither college nor NBA roundball captivate my imagination the way they once used to.
But every March the NCAA basketball tourney pulls me in for a few weeks because of the sheer unpredictability of what they call March Madness.
That's the case again this year.
Out is a "who's who" of Duke, North Carolina and Syracuse and in is a "who's that" with the likes of Tennessee and Dayton.
There was a time in the late 1960s and early 70s when Dayton basketball made some waves in the NCAA's, including regular appearances in the Big Dance and the NIT.
It's been 30 years since UD hoops mattered, but they matter plenty now. And for me it's not just because the Flyers are the latest Cinderella story.
I spent quite a bit of my childhood in Ohio, Xenia to be exact. We rooted for Ohio State and Cincinnati sports teams but there was something special about University of Dayton basketball. It was the small college near our small town and on occasion it threw a scare into the big boys of NCAA basketball.
After Dayton knocked off the Buckeyes in last week's first round game, I had to smile. The Flyers had a nice little run but Syracuse will surely burst their bubble in round two, I thought.
Still, I watched last Saturday hoping UD might have a little magic left.
As you know by now, the Flyers had just enough March Madness magic to fend off the Orange and advance to the Sweet 16 for the first time in 30 years.
I was ecstatic. Watching them win in thrilling fashion was great, and I was tickled with the Flyers' crisp passing and take-no-prisoners defense. It's the kind of ball Dayton played in its glory days under Coach Don Donoher.
After I stopped cheering and yelling at the TV, I realized there was someone I had to call.
My father, who lives in Ohio.
We don't talk often and it hasn't been the greatest of relationships, though things have gotten better in recent years.
When the UD rocked the tourney I had to dial.
He picked up on the first ring.
"How 'bout them Flyers!?" he laughed.
With the NCAA tourney as our soundtrack, we talked for a good while, catching up with each other's lives.
Whether the Flyers soar to the Final Four or are grounded in the Sweet Sixteen, I'm thankful they got to dance in the 2014 tourney.
And I'm grateful these March Flyers gave this son and his dad a reason to cheer.