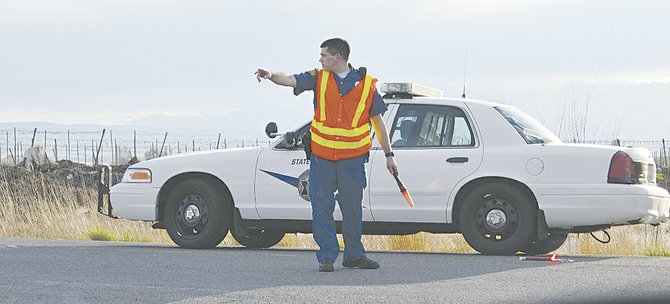 MABTON – A swirling dust storm in the Lower Valley yesterday is blamed for a series of three collisions that sent five people to the hospital and temporarily closed Sunnyside-Mabton Highway.
It all started at about 5 p.m. Tuesday when high winds stirred up dust from nearby agricultural fields and wiped out visibility on a stretch of the busy two-lane road.
The State Patrol's office in Grandview says three separate two-vehicle accidents then occurred near Mabton due to the poor visibility. The agency notes five people were transported for medical treatment, including a pregnant woman after her head struck a windshield.
The Grandview office noted several others in the crash declined medical treatment and were released at the scene.
The accidents forced the State Patrol to close a portion of the Sunnyside-Mabton Highway starting at about Charvet Road. Traffic was directed around the site for about 40 minutes so that emergency aid vehicles could respond to the scene.
As of this morning, the State Patrol had not yet published a statement identifying those involved in last night's accidents.