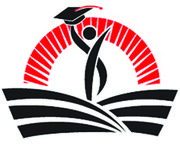 Cuckoo for Cocoa Puffs the Sunnyside School Board was not, in terms of selecting the new logo for the local school district.
Despite a clear favorite among the 500 people who voted online for a new Sunnyside School District logo, the board of directors last night failed to approve the chosen logo and tagline on a split 2-2 vote.
Of the 500 people who voted in the survey, 249 of them picked logo No. 3, which shows a figure celebrating in front of a stylized sun.
The favored tagline, "Learning Today for a Brighter Tomorrow," won by a much higher margin, earning 321 votes.
Although the preference was clear, Director Michelle Perry was dismayed that only 500 people had voted in the survey.
"Only 500 votes is not a lot in a community this size," said Perry. "The response was very small."
Perry said she would have liked to see more student input into the design process, and asked why the district didn't take advantage of parent teacher conferences to get more feedback.
"In retrospect, that would have been a good idea," said Curtis Campbell, who was presenting the results to the board. "We didn't think of it."
Campbell explained that the committee had considered other options before opting to use the online service that solicits logo designs from various designers and allows the client to pick their preferred design.
"We got 85 submissions and narrowed it down to three," said Campbell. "Then we decided to do the survey instead of picking our favorite, ourselves."
Campbell said the committee considered accepting designs from the community, but because they need a vector-based graphic, they decided against it.
"A vector-based graphic can be scaled to any size without distortion," Campbell explained. "We don't teach how to create those graphics here. It would have meant we had a limited pool of designs to choose from."
Perry asked why the district didn't get a design and then have it converted to a vector-based graphic. Campbell said the cost would have been two to three times as much as the option the committee chose.
The motion to approve the design failed by a 2-2 vote with Perry and Director Sandra Linde voting against it. Director Rocky Simmons was absent.