ACROSS OUR STATE by Jerri Honeyford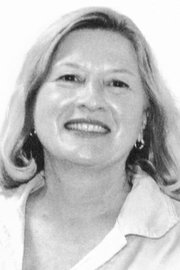 Monday morning a brief article in the newspaper caught my attention. In Seattle on Thursday there was to be a parade of nine wooden fishing vessels going from their winter home in Ballard down to South Lake Union. They are to be displayed there until Saturday's opening exhibit at the Center for Wooden Boats.
The exhibit is "The Highliners: Boats of the Century."
Highliner is a nautical term for a prolific fisherman.
Then the boats were to head up toward Alaska for their fishing season along with about 300 other fishing vessels.
What is so amazing about that is that these boats are old. Three of them were built in 1913. Their gear and engines have changed, but these wooden boats are still seaworthy.
One of the three was built in Tacoma, but two of them were built in Ballard by a native of Norway, John Strand. He was one of the first shipbuilders to come to the Puget Sound, first working in Tacoma.
In 1905 he started his own shipbuilding company on Salmon Bay.
John Strand built many halibut schooners in his lifetime. Two of them, the Polaris and the Vansee, were cut from the same tree that grew on his Salmon Bay property.
The Vansee is slightly larger than the Polaris because it was built from the outside cut of the tree, and its sister ship from the inside.
Would you say this is an example of Scandinavian frugality?
Soon after Strand built these two boats, the fishing industry made its home in Ballard.
The Army Corps of Engineers built Ballard Locks between 1912 and 1917. This separated the inland fresh water from the ocean salt water and improved the traffic in and out of the harbor.
The Port of Seattle's Fisherman's Terminal, Pier 91, was built in 1914. Many of the builders, most of them from Scandinavian countries, settled there and built boats as a small family operation.
The history of the fishing industry in our state has many fascinating stories. These fishermen were a hardy lot. Danger was always present. Ships foundered in storms. It was an ordeal getting the fish to the consumer. Shipwreck was not uncommon. But it has been profitable. Still today it is a billion-dollar industry.
One early fisherman didn't make much for his labors. Captain John Dominis, a native of Croatia, came from Boston with his Boston-born wife to fish for salmon in the Columbia River. He salted down 53 barrels of salmon, shipping them back to Boston trying to establish trade. The journey took much too long, the fish were spoiled, and no trade ensued.
Columbia River salmon remained a regional food until the first salmon cannery was built in 1866. By 1872 there were 100 canneries to prepare fish for long journeys.
What happened to Captain Dominis? In 1837 he left the Northwest. He moved his wife and son to Hawaii. There he became a respected tradesman. His son, also named John, married into the Hawaiian royal family and became a prince!

Some of our food comes from rivers and the sea. Aquaculture in our state raises mostly oysters and clams. The large Washington fishing fleet bring home halibut, cod and salmon. Recreational fishermen find bass, trout, catfish and others in our rivers.
Whether by land or sea, we are blessed with an abundance of food.
‑ Jerri Honeyford, wife of Sen. Jim Honeyford (R-Sunnyside), provides her "Across our State" column while the couple is in Olympia during legislative sessions.