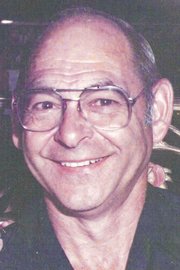 PORTLAND, ORE. - George Potter, a former Sunnyside High School football coach enshrined in the state coaches' hall of fame, passed away this past Sunday at the age of 89 in Portland, Ore.
Prior to coming to Sunnyside, Potter served in the Army Air Corp during World War II and then graduted from Pacific University.
After stops in Oregon at Athena and Sandy, Potter in 1963 began a 13-year career as a teacher and football coach at Sunnyside High School.
"George was an exceptional coach who instilled pride and sportsmanship in his players," says Jim Honeyford, a long-time Sunnyside resident who was a teacher and coach in the school district.
"He had wonderful memories of the outstanding support and love he received while he was there and always considered himself a part of the community," Potter's family said in comments provided for an obituary in today's paper.
Potter coached a total of 43 years, 22 in this state and 21 in Oregon. In Washington, according to the state coaches association website, he compiled a football coaching record of 131-67-2 for a winning percentage of 66 percent.
After leaving Sunnyside in 1976, Potter taught and coached in Bend, Ore., Centralia and Jesuit High School in Portland, Ore.
Potter not only leaves behind a legacy as a successful coach and educator, but his sons Ken and Gene have between them more than 40 years of coaching experience at the helm of the Jesuit football and basketball programs, respectively.
Potter is survived by his wife Bunny, his children, Nancy Faulk, Ken Potter and Gene Potter. He also is survived by eight grandchildren and two great-grandchildren.

A military burial service will be held from 9:30 to 10 a.m. next Monday, May 5, at the Willamette National Cemetery.