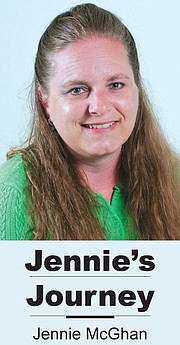 For the past 15 years my husband and I have shared our lives together.
Thankfully, we knew it would not be easy being married to one another.
With his Irish temper and my strong-willed Portuguese nature there were sure to be fireworks along the way.
We have managed to stay together, showing commitment through the ups and downs.
We have three children whom we are proud of and we live a simple life.
The key to it all is remembering our vows.
We took to heart the words "…in good times and bad times."
We have weathered some of life's storms and are stronger because of them.
It breaks my heart when a couple gives up on their marriage. I know there are some marriages that just cannot be healed.
However, others give up once the romantic haze has lifted and one or both partners find the other is not as perfect as they thought.
I am not a marriage counselor. My husband and I don't have all the answers. I only know that in spite of our flaws, we know we are two people living our lives together. We love and hate each other's imperfections. I have found characteristics that drew me to him then annoy me now. He, too, has found that certain traits I possess annoy him.
We chose one another when we married. When we committed our lives to one another, we chose to love each other. We chose to work through the rough spots.
It is hard to believe that 15 years has passed since I first accepted my husband and the life that we have.
However, in spite of how frustrated he may make me, I love him and find him to be strong in character, devoted to his family and tender when it really matters.
We are in this together for life and I wouldn't want it any other way.