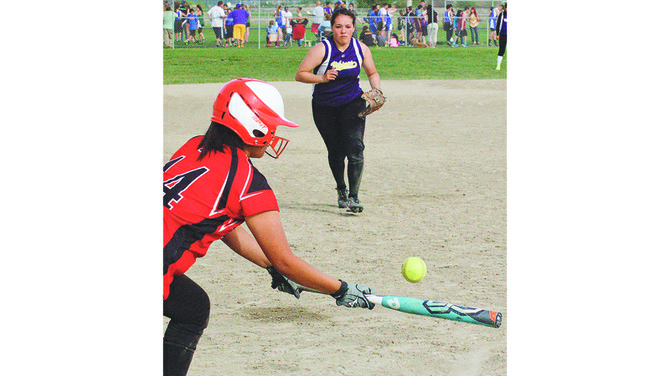 GIRLS PREP FASTPITCH SOFTBALL
MABTON – The visiting Zillah Leopards won both halves of a doubleheader at Mabton last night, leaving the Lady Vikings to figure out how to right their ship.
Zillah scored early and often in both games. The Leopards won 13-1 in the opener with eight runs scored in the first and another five runs in the second. The lone Mabton run came in the bottom of the fifth inning.
In the nightcap the Leopards again jumped out to an early lead, scoring five in the first, adding one in the second and finishing the scoring in the third with seven runs to win 13-0.
The Lady Vikes again struggled with errors, racking up nine over the course of both games. Mabton only had three hits in the doubleheader, including a double by Cassidy McCallum in the first game.
"Zillah hit the ball well and did well on defense," said Mabton Coach Jesus Sustaita.
Mabton (1-7, 2-14) has a week off before traveling to Cle Elum next Thursday, May 8.