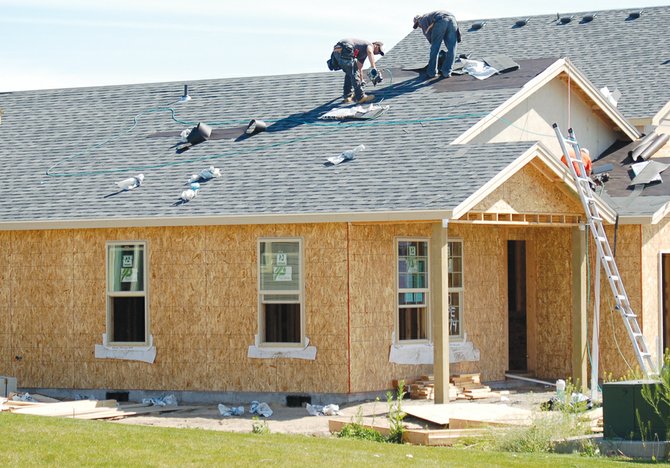 Spring has sprung in Sunnyside, as nearly 40 building permits were issued during the month of April with a combined total valuation of $1.67 million.
Projects greenlighted last month included three new homes developed by Aho Construction. The single-family homes are located in Aho's Harvest Village development in Sunnyside. The three homes have a combined value of $547,798.
The month of April also saw several permits issued related to commercial projects, ranging from a new frozen yogurt shop in downtown Sunnyside to a new Quality Inn sign for the Roadway Inn at 3209 Picard Place.
The largest commercial-related project approved in April was a 3,600 square-foot office building planned for 2923 Covey Lane with a value of $351,235.
In April, city building officials granted a permit for an anaerobic pre-treatment facility for the Port of Sunnyside at 747 Midvale Rd. The pre-treatment portion of the anaerobic digester has a valuation of $108,638.
The 38 permits issued in April netted Sunnyside city coffers a total of $24,649 in fees.
Year to date, Sunnyside building officials have approved 114 permits through April 2014 with a combined valuation of $2.8 million.
Also for 2014, Sunnyside has received $42,290 in permit fees for the first four months of the year combined.