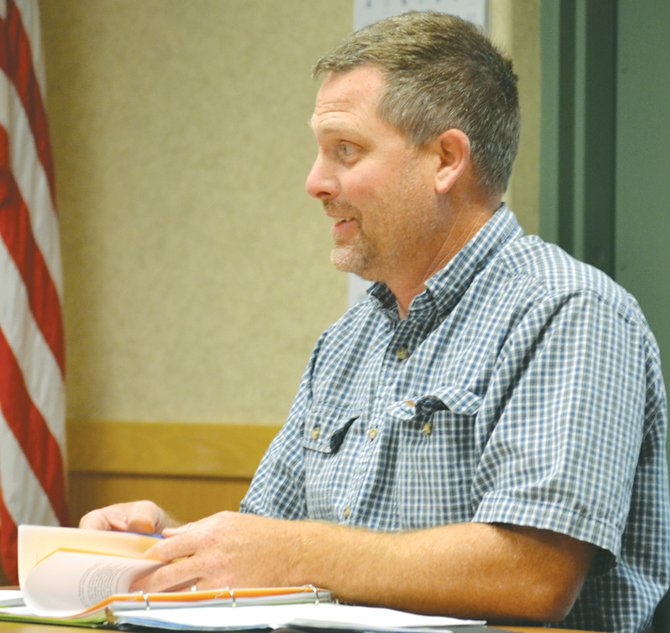 Two weeks after unhappily approving a controversial $129,926 change order submitted by HDR Engineering, Port of Sunnyside commissioners last night OK'd a contract with the Pasco firm that nearly made up the difference.
Both the change order and the contract approved Monday night are connected with the port's $7 million anaerobic digester project to increase capacity for processing industrial wastewater.
The change order was due to a single geotech report that HDR had to sub-contract out twice.
The initial geotech sub-contractor hired by HDR to review the digester site was one the port specifically asked not to be used. When the resulting report was insufficient for the project's needs, HDR then had to hire a second sub-contractor for the work.
Last night, commissioners approved a $397,200 contract with HDR for digester construction engineering services that included nearly $100,000 in savings.
"We spent quite some time going back and forth on these services to bring the costs down," said Travis Jansen, the port's maintenance manager, in a report last night.
He said reducing the cost was made possible by a combination of HDR using their personnel more efficiently and the port's decision to take on more oversight for the project.
An example of questionable efficiencies noted last night was HDR's decision early on to charge the port $1,500 to bring a consultant from LaConner to Sunnyside for what essentially amounted to a five-minute talk.
That will apparently not be the case moving forward.
"You're the one writing the checks, they should be trying to keep you happy," Commissioner Jeff Matson said to Jansen and the port staff.
Jansen said the focus now is the work ahead.
"They (HDR) asked if we're still good and I told them there's no hard feelings," Jansen said of the relationship with HDR. "Let's move on and have a good project."