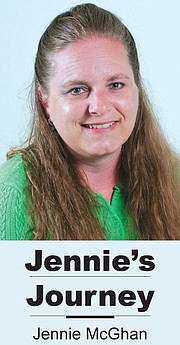 It sickens me to hear about law enforcement or former law enforcement officials taking a turn toward criminal activity.
Yakima Valley residents have been informed in recent years about police officers in Yakima and their misdeeds, involving sexual favors. We have in the past year learned a Wapato corrections officer's alleged involvement with female inmates and demands for sexual favors from women.
Recently, the Washington State Patrol issued a press release stating a former Lynden police officer is facing charges involving child pornography.
It is disheartening to know that there are members of society who would prey upon the most vulnerable citizens, let alone knowing that some members of the law enforcement community are involved in such crimes.
I know criminals and sexual predators can come from just about any background. But, law enforcement officers are held to a higher standard because they are meant to uphold the law, not break it.
These individuals are supposed to protect us, not harm us.
I know most law enforcement officers serve their communities with honor and pride. I know that they believe in the letter of the law and helping the communities they serve.
Stories like those mentioned, however, make the public more wary.
These men have sullied the uniform and the public trust.
It is important for the public to remember every citizen, even an inmate, has rights. There is a chain of command. It is the right of the citizen to alert those with authority when one's rights have been violated.