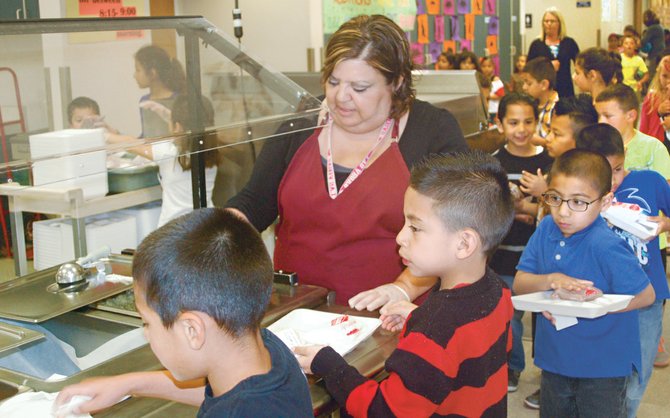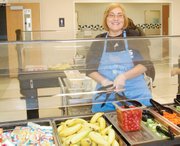 Sure a lot of food gets thrown in the trash can following the lunch at area schools, but according to Yvonne Ramirez, Sunnyside School District food services director, more food is also making its way into the stomachs of Sunnyside students.
She said it takes time for children to accept new foods, but once they do, "…we hear a lot of 'that's my favorite' comments from the students," Ramirez said.
This past week, the USDA released information concerning its latest guideline mandate to include more whole grains in the nation's school lunch programs, an effort Sunnyside School District food services has also undertaken.
"We have made the switch to whole grains as it is a 2014 requirement from the USDA," said Ramirez. But it has been a hard sell in most of the elementary schools, she noted.
"At first the children didn't like whole grain tortillas. They didn't seem to mind the brown rice we were serving or the whole grain pasta, but the tortillas were a hard sale," she said.
"The kids are now more accepting of the whole grain pizza crusts and the use of whole grain tortillas used in the ever-popular breakfast burrito, and lunch bean and cheese burritos," Ramirez said.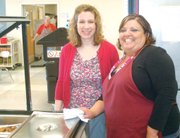 Some burritos or pizza crusts may still find their way into the trash cans in the lunchroom. "But we just keep exposing the children to the taste changes, and eventually they accept the difference," agreed Lita Gonzalez, Pioneer Elementary School head cook.
A bigger concern the district's food services workers have is getting the children to eat their half a cup of fruit and vegetables, which is a daily requirement of the USDA hot lunch and breakfast nutrition guide for children.

Each day, food services staff across the district strives to make sure the children have at least one serving of milk, a grain, a fruit, a vegetable and a meat or a meat alternative.
"It's challenging, but we know we are giving our children nutritious and tasty food every day," said Ramirez.
"Our goal is to provide healthy meals, which may serve as a step toward future healthy dietary habits when the children become adults," Ramirez added.