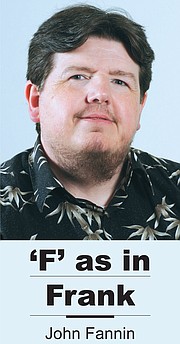 As I write this, the NFL draft is still a few hours away. By the time you read this, the Seahawks will either have made their first selection or will be preparing for their first pick.
As Super Bowl champs, the 'Hawks get the honor of making the very last pick in the first round. Thanks to previous trades they only have six picks in the seven-round draft…compared to 11 and 12 for division rivals San Francisco and St. Louis, respectively.
Yet, there's no panic in Seahawk nation, and I think a big reason why is due to the team's ability create a winning program with players in the draft's late rounds or who weren't drafted at all.
Richard Sherman and Doug Baldwin are just two examples of lightly-regarded players that Seattle has used to build a championship team. In fact, this year the Seahawks are doing an end-run around the draft by already reaching out to agents of players who likely won't get drafted by NFL teams.
Taking what could be perceived as a lemon and making lemonade isn't just true of the Seahawks…it's becoming increasingly true of Sunnyside.
When downtown construction forced a change in plans for Cinco de Mayo festivities, Sunnyside didn't decide to cancel the event or move it away from the downtown core. Instead, the city and its chamber of commerce found a work-around, and the event went off without a hitch.
Likewise, organizers of the Sunnyside Farmers Market took a big picture approach to the Saturday market's success and are bringing it to downtown. Hopefully, the result will be increased attendance and participation at the market.
In both cases it could be argued, perhaps, that the changes could have been made a little earlier.
The bottom line, though, is that the groups involved are to be commended for making the Cinco de Mayo festival and farmers market happen – in downtown, no less – instead of complaining about possible issues with their previous locations.
I have no clue who the Seahawks will draft or what trades they'll make during the three-day NFL extravaganza. However, recent history over the past four years suggests Seattle will pull through just fine.
Similarly, I don't know how the farmers market will fare this summer at the new spot or how Sunshine Days will do with downtown construction still possibly in flux. Yet, based on very recent history over the last couple of months, indications are both will succeed with flying colors.