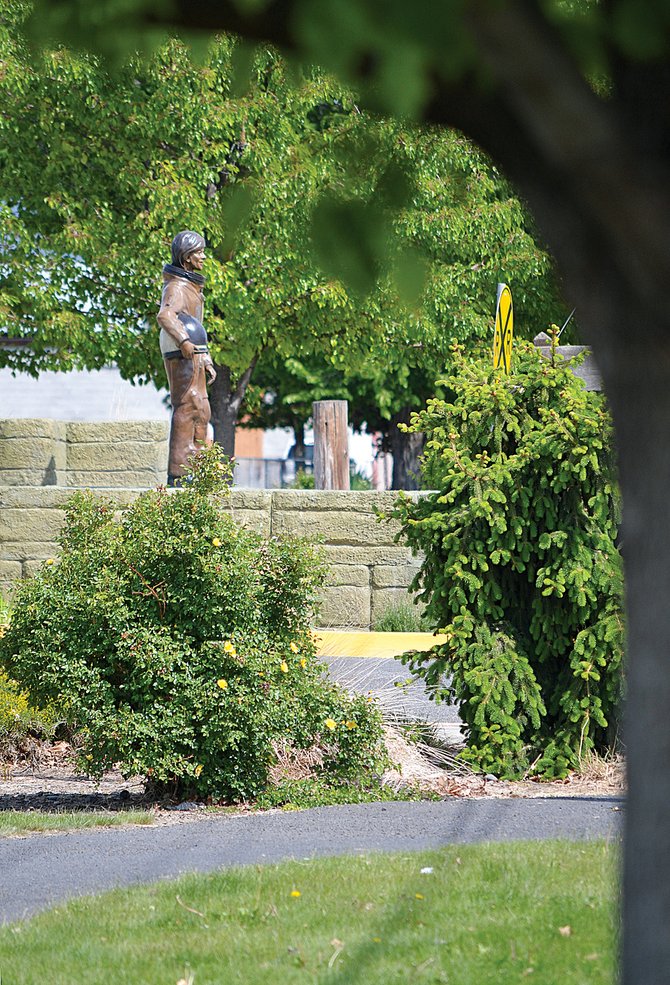 The Sunnyside Farmers Market is pulling up stakes and moving to a new home this summer.
Held last year behind Melange near the intersection of Lincoln Avenue and Yakima Valley Highway, the market this summer will be along Fifth Street near downtown Sunnyside.
Sarahi Bravo is an administrative assistant for Sunnyside Transformation Yakima Valley, which organizes the market. She says the move came about through research provided through Washington State University.
"Since we started working with WSU, we went to different trainings and did research into successful into markets," Bravo said. "We found that the venue we were at wasn't family friendly."
As a result, Sunnyside Transformation Yakima Valley leaders met with city officials and made the arrangement to use the "Bronze Pathway" along Fifth Street.
Bravo says the idea at first will be to hold the farmers market on the pathway, named for Sunnyside's bronze statues, on a section between Grant and Franklin avenues. As the market grows, the location offers the possibility to expand along the pathway.
Bravo says the pathway is more amenable to a small farmers market because the location offers shade, grass and close proximity to family activities such as the Sunnyside Museum, Central Park and the swimming pool.
"We thought it would be a more appropriate location and bring more life to downtown," she adds.
Working with corporate sponsor Bleyhl Farm Service, the market will be open 11 a.m. to 6 p.m. every Saturday from May 17 to Oct. 4.
Bravo said Sunnyside Transformation Yakima Valley is seeking performers and providers of handcrafts and homemade goods for the market. She says performers need to call and reserve the hour or hours they want to play. At the market, they will have the opportunity to promote CDs and/or other items related to their work.
Vendors offering handcrafts and homemade items can sign up for space at a cost of $25.
Bravo noted the market is also an opportunity for non-profits and charitable causes to raise funds for their efforts.
For more information about the Sunnyside Farmers Market, call 836-1529. Those wanting to sign up to perform at the market or offer handmade goods can also contact Bravo at 840-1529.