RELIGIOUS REFLECTIONS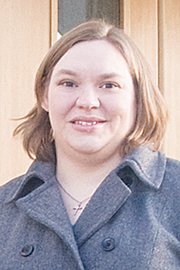 A reading from Paul's letter to the Galatians, the fifth chapter:
16Live by the Spirit, I say, and do not gratify the desires of the flesh. 17For what the flesh desires is opposed to the Spirit, and what the Spirit desires is opposed to the flesh; for these are opposed to each other, to prevent you from doing what you want. 18But if you are led by the Spirit, you are not subject to the law. 19Now the works of the flesh are obvious: fornication, impurity, licentiousness, 20idolatry, sorcery, enmities, strife, jealousy, anger, quarrels, dissensions, factions, 21envy, drunkenness, carousing, and things like these. I am warning you, as I warned you before: those who do such things will not inherit the kingdom of God.
22By contrast, the fruit of the Spirit is love, joy, peace, patience, kindness, generosity, faithfulness, 23gentleness, and self-control. There is no law against such things. 24And those who belong to Christ Jesus have crucified the flesh with its passions and desires. 25If we live by the Spirit, let us also be guided by the Spirit. 26Let us not become conceited, competing against one another, envying one another.
We are now well into spring and all around us the earth is blooming and will soon bear sweet fruits.
Lately, my mind has been sparked by the writings of the Apostle Paul to consider fruits of a different kind: the legacy of our lives, the fruits of the Spirit. What fruits do you bear in your life? We all have some of each type that Paul describes; we are sinners AND saints, so we evidence both the marks of sin and the fruit of the Spirit.
The Spiritual harvest Paul describes is a beautiful cornucopia, but I want to focus on just one today. I want to focus on a humble, plain fruit that is tragically underappreciated.
Now, I bet you think you know what I'm going to say. "Oh, this week's article is by that Lutheran pastor. She likes to talk about baptism and love for the neighbor and things like that."
True, God's love for us and our love for one another is a frequent topic when I write. Well, as Paul says in Corinthians, I do believe that "the greatest of these is love." In fact, I would go so far as to suggest that all of the gifts of the Spirit Paul listed in Galatians flow from love. But what I want to focus on today is kindness.
Kindness is frequently undervalued, I feel. People want to be athletic, smart, beautiful, successful and powerful; but they forget to say, "I want to be kind."
Is it a common trait? It is not as common as people may assume. Those who are rich, powerful, beautiful and successful in the eyes of society often forget to be kind. In fact, it has become a common trope of our television and movie plots to see someone famous and successful somehow brought low (i.e. to the level of the average person) and taught to put aside pride and power for the sake of kindness and love.
Another frequent plot device is for Mr. or Ms. Average Character to meet his or her idol, only to discover that said famous idol is rude and selfish. I believe that these particular plot points exist in entertainment because we need, constantly, to be reminded of how valuable, how special it is to simply be kind to others.
I have a dear, sweet friend who always struggles to name her gifts and talents. She likes to stay in the background, it seems. When we speak in church of the gifts and talents with which God has blessed us, she looks around and says, "I can't teach. I can't sing. I can't speak in tongues." Yet she is unendingly kind. It is such a part of her that she doesn't realize what a gift it is…it is a gift to those who work with her and speak with her - because to encounter genuine kindness makes us feel comforted, loved and at peace. That is why this is a fruit of the Spirit.
I look to those among us who are kind, and I am humbled and uplifted by their gifts. I know there are some days when I am rude and selfish; I can only hope that kindness wins out more often than do these traits.
Choose for yourself what fruits you wish to cultivate in your heart; as for me, I will look to my anonymous friend and strive to follow her example. I will nurture kindness.
‑ Rev. Katrina Walther is the pastor at Our Saviour's Lutheran Church in Sunnyside. She can be contacted via the church website at oselcsunnyside.org.