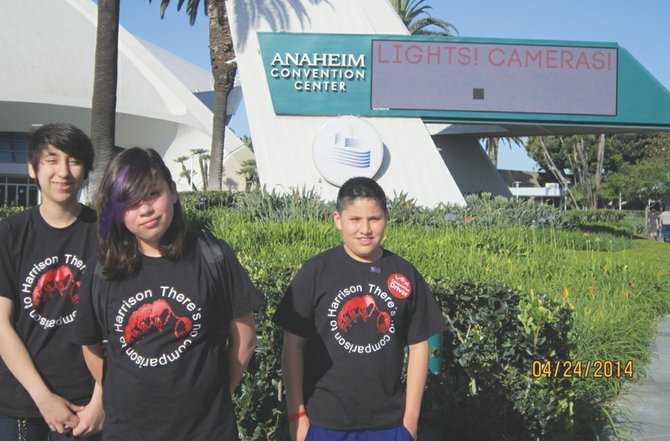 ANAHEIM, CALIF. – Three Sunnyside Harrison Middle School students had a blast at the VEX Robotics World Championships in Anaheim at the end of April, despite ranking only 64 out of 75 teams.
The Robo-Nerds and a Pedal, made up of Andrea Barcenas, Margarita Romero and Ben Rios, won their practice bout on the first day and then had a win and two losses in qualifying matches.
The second day the team was able to get their robot to function better than the first day, but still lost four of five bouts. According to advisor Tenya Moravec, the Harrison students faced steep competition. Then, disaster struck on the final day.
"On the last morning of competition, they ran into some bad luck - their robot was flipped over for most of one match and was stuck under the bar for part of their second match, while their alliance team was flipped over most of that bout," Moravec said. "Needless to say, we did not advance to the semi-finals."
The team had some great experiences at the championships, however. They were allied with other teams from various parts of the United States and the world.
"Although their robot did not perform as we all hoped, they still had a good time and gained some amazing experiences," said Moravec.