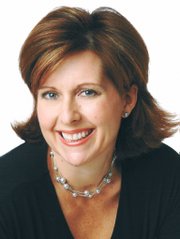 It's the key question every leader needs to ask: do you have a "Noble Purpose?" Or do you just sell stuff?
The answer is directly linked to profitability.

I created the concept of Noble Purpose three years ago after my research with sales teams revealed that salespeople who sold with Noble Purpose – who truly wanted to make a difference to customers – consistently outsold the salespeople who were focused on sales goals and money.
I named it Noble Purpose, rather than simply purpose, because the word noble makes it absolutely clear: you are in the service of something bigger than yourself. In business, every single member of the organization should be in the service of adding value for your customers.

Deloitte's latest workplace survey revealed the tight correlation between Purpose and Profit. In the study summary, "Purpose drives Profits and Confidence," Deloitte Chairman Punit Renjen said, "A strong sense of purpose drives businesses to take the long view and invest for growth. And that manifests in multiple ways."
Purpose increases customer, employee and shareholder engagement.
The data is clear, organizations with a Noble Purpose (that focus on improving life for their customers) outperform organizations that are focused on hitting financial targets.
Ironic isn't it? Focusing on something other than money winds up making you even more money.
The absence of Noble Purpose creates three big problems for organizations:
Inability to attract and retain top talent - Money alone is no longer enough to attract top performers. The recession is over, people are no longer grateful just to have a job. Human beings are hardwired with a need to make a difference. When employees don't have meaning and purpose at work, particularly Gen Y, they show up with their bodies, but they leave their brain and spirit at home.
The need for meaning and purpose transcends age and culture. Noble Purpose provides a rallying cry that is much more engaging to employees than helping the Executive meet their number.
Lack of competitive differentiation - Features and benefits don't differentiate you in the new marketplace. I've coached, literally thousands of sales pursuits, and I consistently find that the biggest mistake sales teams make is organizing their sales approach, their product or solution, rather than the objectives of the customer. The result is lack of competitive differentiation. Customers wind up doing a line-by-line comparison and the sale descends into a price war.
Noble Purpose reframes customer interactions. Instead of simply trying to sell something, salespeople become proactive about articulating and adding value, which as the data reveals, is the secret to winning more sales.
Turf wars and silos - In the absence of Noble Purpose, departmental goals become the default, and the ensuing battles occur. Sales wants one initiative, marketing wants another and IT tells everyone they have to wait.
Noble Purpose acts as the Nexus. Departmental goals are in the service of the larger Noble Purpose of the organization, adding value to customers. Leaders may still argue about strategy, but the organizational goals are clear, so misalignment rarely occurs.
Which circles us back to the leadership question of the day – do you have a Noble Purpose? Or do you just sell stuff?
If you have a Noble Purpose, the odds are on your side. If you're just selling stuff, you're going to be in for a very tough time.
Lisa Earle McLeod, a sales leadership consultant, is the author of "Noble Purpose: How to Drive Revenue and Do Work That Makes You Proud."