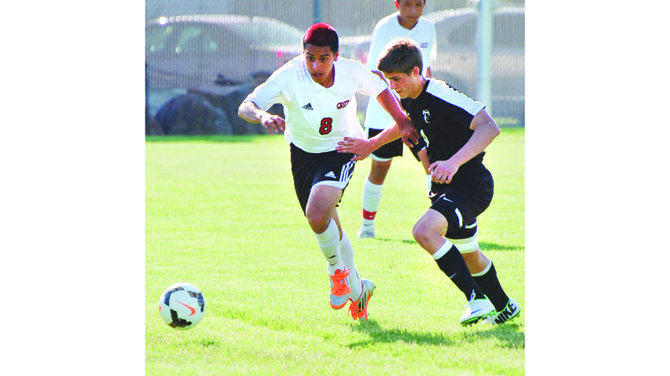 BOYS PREP SOCCER PLAYOFFS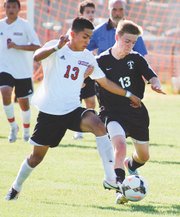 After three close matches to close out the regular season, the CBBN champion Sunnyside Grizzlies made quick work of visiting University last night in a loser-out soccer playoff tilt.
Sunnyside (15-2) tallied three goals in the first eight minutes on the way to a 5-1 victory Tuesday night.
Grizzly goals came fast and furious, with a scoring strike in the second minute by Noe Meza, assisted by Christian Chavez. In the fifth minute, Chavez made good on a penalty kick try and in the eighth Meza assisted Enrique De La Cruz on a goal to put Sunnyside up 3-1.
The Titans' lone goal came in the 25th minute, but Sunnyside forward Manuel Calvillo answered just 10 minutes later to put the Grizzlies up 4-1 at the half.
Playing primarily reserves in the second half, Sunnyside tacked on an insurance goal in the 50th minute when Luis Licona bent a corner kick into the back of the University net.
David Guevara said he and co-coach Sergio Licona challenged the Grizzlies to come out with a fast start against road-weary University, which travelled from Spokane.
"The boys came out hungry, it was crucial to get out to a good start," said Guevara.
Sunnyside now advances to the double-elimination Regional round and tomorrow, Thursday, hosts Kamiakin.
"They've defeated Kennewick, Hanford and Mt. Spokane, so they're on a roll right now," Guevara said of the Braves. "They're well coached, a good quality team that plays good defense."
Tomorrow's playoff tilt at Clem Senn Field starts at 6 p.m.