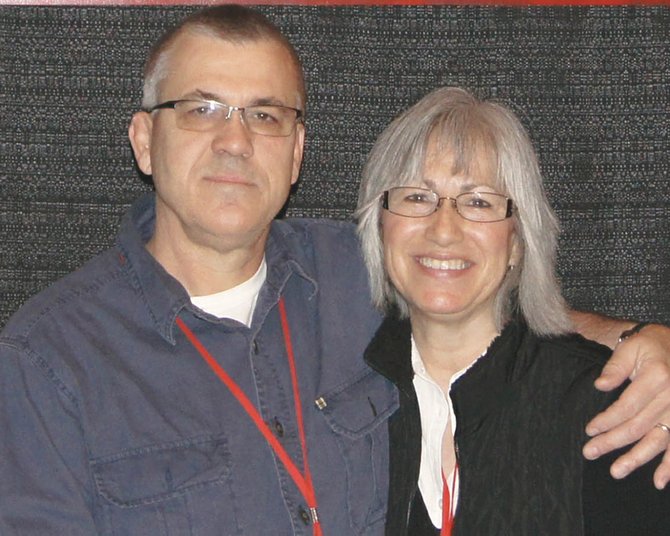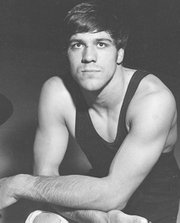 ELLENSBURG - One of the greatest wrestlers in Central Washington University history, Kit Shaw won the 142-pound National Association of Intercollegiate Athletics (NAIA) wrestling championship in both 1973 and 1974.
For his achievements, Shaw will be inducted into CWU's Athletic Hall of Fame this coming Saturday, May 17, in Nicholson Pavilion on the Ellensburg campus.
Tickets for the banquet and induction ceremony are $35 and are available at wildcatsports.com. The event begins with a social hour and silent auction at 5 p.m., with the banquet and induction ceremony beginning at 6 p.m.
Shaw's accomplishments are even more remarkable considering that, in seventh grade, his goal was to become a professional football player. But there was a small problem. He only weighed 70 pounds.
The following school year, his athletic focus changed dramatically during a physical education class, which put on a small-scale wrestling tournament.
"A varsity wrestler was in the tournament - and I beat him," Shaw remembers.
"The PE coach asked me if I had ever considered wrestling. I told him I didn't even know what it was.
"He told me, 'That's what you just did.'
"I turned out for wrestling the next year and fell in love with it. It was fun because it had weight categories that allowed me to compete against people my own size."
Despite the fact that he was still under 100 pounds entering high school, he went on to have a stellar prep wrestling career, winning both a state and national wrestling championship at Sunnyside High School. He was also a member of Washington's first cultural exchange wrestling team that visited Japan in 1970.
However, after graduating from SHS in 1971, without wrestling as a motivator, Shaw admits he may never have gone on to college. He chose to attend CWU because of his association with its legendary coach, and CWU Athletic Hall of Fame member, Eric Beardsley.
"He started talking with us when I was a sophomore in high school and he became really good friends with my parents," Shaw recalls. "I just liked his style."
Under Beardsley's tutelage, and with wrestling as his motivator, Shaw won national titles in consecutive years, as a sophomore in 1973, and as a junior in 1974, when he was selected by participating coaches as the outstanding wrestler at the NAIA national tournament, as he helped lead CWU to the national team title.
In each of his collegiate championship seasons, Shaw was the underdog going into the title match.
"The first year, my opponent had pinned, I think, everybody in the tournament and the word around was that I didn't have a chance," Shaw says.
"The next year, as returning national champion, I took on the best guy I'd ever wrestled and I totally dominated him."
Mentally and physically exhausted after grueling back-to-back national titles, Shaw left Central to recuperate. When he returned to CWU, he made nationals again, wrestling primarily at 150 pounds.
"But I was injured at the end of the year and it was a season-ending injury, supposedly," Shaw recalls. "Our 158-pound wrestler asked if he could move down to 150 and I told him OK."
However, Shaw did recover from the knee injury. Though he had to move up to the 158-pound classification, he made it to the quarter-final round at the 1977 NAIA national tourney.
Married to his high school sweetheart, Cindi, Shaw has worked for the last 17 years as a senior and low-income housing manager for the U.S. Housing and Urban Development Department in East Wenatchee.
He has also remained involved with the sport he loves, as his work schedule has permitted, coaching in Sunnyside, with the Wenatchee YMCA program and several other schools.
"In my mind, it's the fairest sport there is since it's based on weight," Shaw says. "You can have a freshman wrestling a senior and they have a chance. It's a tough sport, but a great sport.
"I would love to be a full-time coach."
‑ Robert Lowery is employed by the CWU Athletics Department (loweryr@cwu.edu).