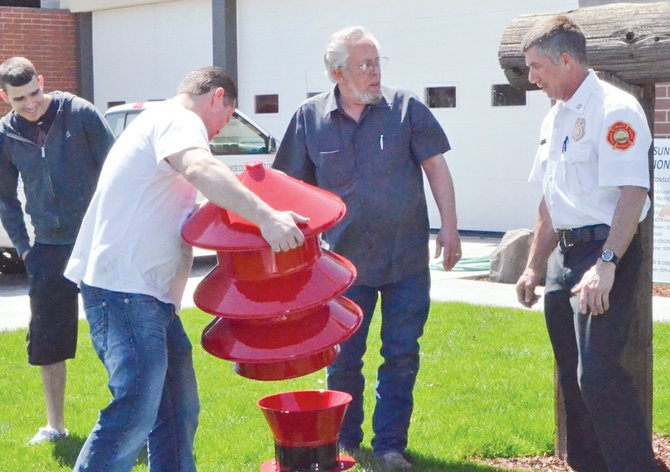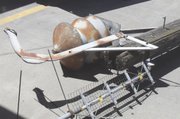 The old Sunnyside Fire Department siren will now take its place as a memorial to its heyday.
Thanks to the efforts of retired volunteer firefighter and local businessman Ron Hochhalter, the once rusty umbrella-shaped siren is now a shiny fire engine red, and according to Fire Chief Aaron Markham, will be mounted near the old Sunnyside fire bell now on display in front of the newly remodeled fire station at the corner of Franklin Avenue and South Eighth Street.
The four-foot tall unit was once mounted high above the rooftops of Sunnyside and used to call volunteer firefighters to the fire station. It was also blown once a day to remind people when it was time to break for lunch.
The siren holds fond memories to Hochhalter, who served as a volunteer firefighter under the leadership of five Sunnyside fire chiefs.
"I was a volunteer firefighter for more than 20 years, serving with former fire chiefs Don Smith, Harry Steffens, Gary Cole, Roger Schwab and Jim Stanton," Hochhalter said.
"The siren was used to call us to Wednesday drills, at noon and of course whenever there was a fire call," he recalls.
Last year when the construction of the new fire station and remodel of the old fire station was underway, the siren was removed and for a time it looked like it might be headed to the junk pile.
Hochhalter asked if he could repair it with the idea he would donate it back to the fire department.
This past Monday, he and his crew did just that.
Today, it is just a little bit of Sunnyside history salvaged and just like the older fire bell, is on display at the fire station, honoring all Sunnyside firefighters, past and present.