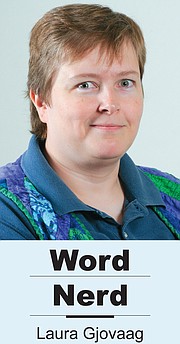 The Lower Valley Relay for Life starts tomorrow, and I don't envy our team captains.
Getting 20 plus people organized to walk is a little bit like trying to get downtown drivers to pay attention to the "road closed" signs. Most folks are fine, but there's always a handful that just ignore everything you tell them and go their own way.
For those who aren't familiar with Relay for Life, the event starts at noon on Saturday. Once the first lap has been walked by survivors of cancer, each team is supposed to have at least one person walking on the track for the next 24 hours, right up until the event ends at noon on Sunday.
Our team, the Daily Sun News Purple Angels, has done a pretty good job raising money and holding events, but we still have to actually walk the walk. It's been difficult for our team captains to get people to sign up for times to walk, but it appears they've got the schedule nearly nailed down.
I've attended a couple of Relay for Life events in the past, always as a reporter and never as a participant. The event is very interesting and surprisingly fun. I'm kind of looking forward to my 2 to 4 a.m. shift Sunday morning.
The relay, which will be held at Sierra Vista Middle School, is open to anyone. Most teams have booths set up where they continue to raise funds right until the end of the relay on Sunday.
My team will still be selling raffle tickets and other items on Saturday. Many groups have food, and there are games and activities to participate in right through the darkest hours. Because it's a 24-hour event, people can literally come by any time and should find something happening.
I don't expect to see a lot of folks during my shift, but there will be a staff member from the Daily Sun News on the track for the entire event. I urge people to come out and visit us.
Help us get loud and finish the fight against cancer.
‑ Laura Gjovaag can be contacted at 509-837-4500, or email LGjovaag@DailySunNews.com