RELIGIOUS REFLECTIONS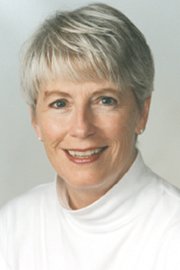 A couple weeks before Christmas, one of my colleagues in a clergy renewal program I'm part of figured out that the calendar and the full moon had conspired to put us in Indianapolis for our last gathering during the Indy 500 Mini-Marathon.
Sarah challenged the runners and runner-wannabes in the group to participate in the largest half-marathon in the country, a portion of which winds around the Indy 500 race track.
Sounds irresistible, doesn't it?
Four of us answered the challenge, which meant a rigorous four-month training schedule to prepare for the feat of running 13.1 miles. One after the other. On the same day.
I slavishly followed the training program developed by my marathoner daughter, but that didn't mean I would succeed in my endeavor on May 3. No matter how much self-discipline I practiced in lacing up my sneakers three days a week, no matter how diligent I was about proper nutrition and sleep, I couldn't totally control the outcome.
There's the breaking down of my joints and tendons that comes with age, as well as the random nature of life that delays planes and foments emergencies. Finishing the race was due in large part to God's gracious providence.
At the same time, accomplishing the training gave me confidence in my physical abilities and my mental powers of persistence. I felt stronger and healthier, able to take on other formidable tasks.
Setting a goal and working toward its completion is one way of growing, physically and spiritually. A major part of accomplishing a challenging goal is to prepare, to train.
The work Jesus did with his disciples before sending them on the "mission trip from hell" comes to mind. You'll find the challenge in Luke 9:1-10. Jesus sent the twelve out "to proclaim the kingdom of God and to heal."
That's pretty daunting to begin with, but HE HADN'T LINED UP ANY CHURCHES FOR THEM TO STAY IN! And they weren't supposed to take anything with them - no sleeping bag, air mattress, toiletry kit, towel, Twinkies, Hot Cheetos, flashlight, Bible, blow dryer or I-phone.
Yikes! Give me the Indy 500 Half Marathon any day.
But Jesus did prepare them for this major challenge. In the earlier chapters of Luke, he taught them to fish for people, he showed them how to heal and cast out demons and tend to the needs of people in distress. He pointed out the places where the kingdom of God was erupting all around them. Then he gave them specific instructions about hospitality and dependence on God.
When he sent them out, they weren't going strictly on their own resources, but on the tools and presence he had bequeathed to them. This was a step toward their solo flights when he was gone.
Jesus trains us and accompanies us too. That's the assurance of the resurrection. Jesus is alive and active in our lives and he gives us new life too.
And he wants to know what we plan to do with our one wild and precious life, as poet Mary Oliver phrases it.
I think that involves challenges. Some of them we set for ourselves, others are given to us. We can choose to run a race or we can choose to call five hurting people every week.
But the challenges we face aren't always of our own choosing. We may find ourselves in the position of having someone else challenge us - to teach a new grade or to undergo a difficult surgery. Or we may be facing the inevitable challenge of an aging body and mind.
All of these things require us to prepare mentally and physically. That takes great discipline and creativity.
Sure, surgery is something that's done to us, but our chances of a good outcome and a speedy recovery are enhanced by a positive outlook and proper care for our body beforehand, as well as the self-discipline to follow the prescribed rehabilitation regimen afterward.
As we approach old age, there are many things we can do to prepare for a positive outcome. One thing is to cultivate friendships with people in many different age groups. Another is to take on new hobbies and interests.
Of course, good nutrition and physical fitness are lifelong goals, but never more important than when we pass the seventy year mark (that's an arbitrary age – just a little older than I am).
Investing yourself in a community of faith is another part of the preparation. But reaching out to someone else is another element of living out your faith. Our troubles don't seem as daunting when we are focused on the well-being of another person.
These are all things we can do to prepare ourselves for challenges that will grow us and test us throughout our lives, but the preparation isn't the whole picture. As the disciples experienced, Jesus' watch-care and oversight is critical to the outcome of each and every challenge. We can prepare to the best of our ability and then we trust that Jesus is present in Spirit to bring our efforts to fruition.
It is always a partnership, regardless of the outcome.
So step out in faith and take on that next challenge. It will certainly cause you to grow and it just might change your life. And we can rest in the assurance that God guarantees a positive outcome when we're finished here.