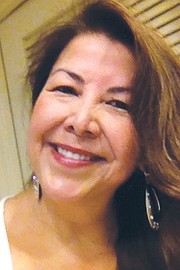 "SASA", THE CITY OF SUNNYSIDE AT ODDS AGAIN..! This was the headline in the Daily Sun News this past Tuesday, and was accompanied by a picture of me.
Although I appreciate the news coverage, and the attempt to inform the general public of what seems to be the reason for SASA and the city representatives to be at "odds again," the whole truth doesn't seem to have been told.
The fact is that history was made by having a room full of citizens – who had never been to a City Council meeting – and, for the first time, stood up and spoke because they believe in the hard work and dedication of all the volunteers associated with SASA. They believe in all those who dedicate numerous hours for the purpose of providing these children with a better future and more opportunity. These parents came from all different backgrounds, and one in particular talked about his own life experience and his involvement in gangs because there were no programs like SASA when he was growing up. Now, he has a son who he keeps involved in SASA so he will lead a fuller and happier life, full of positive experiences.
These parents, coaches and volunteers live with day to day difficulties primarily because of the lack of support that the City of Sunnyside representatives have shown towards SASA.
For those of you who do not know SASA (State Arts and Sports Association) was born from of a vision to help the City of Sunnyside maintain a parks and recreation program. The City of Sunnyside representatives, unfortunately, were not renewing the contract with Sunnyside's Promise, due to insufficient funding available. My business partner, Antonio Hidalgo, and I, Trish Combs, decided to do something about this problem, and presented a program to then Interim City Manager Frank Sweet.
We suggested that we become the City Parks & Recreation, Volunteer Park Directors. He, a man - who in my opinion - believed in providing programs for the children of our community, approved our volunteer project. Mr. Sweet had us present at a City Council meeting, and shortly after we became the Parks and Recreation Volunteer Directors. Tony and I were asked by the city to create a non-profit, thus SASA (Sunnyside Arts & Sports Association) was born.
We understand not all children play sports, and made it a point to include all of the performing and visual arts as well. We wanted to give our youth the opportunity to prepare for life through the important teachings that arts and sports have to offer.
As volunteers, we were given duties through the city, which included making park reservations, event reservations, maintaining the community center for use. Again, all of this was done on a volunteer basis.
The city representatives were having major issues keeping a city manager, so Tony and I worked on all major, and many minor problems, continued to work, run our business C&H Trucking Academy, and volunteer hundreds of hours for the city on this major project. Although this was a tremendous amount of work, we knew it was important to our youth and our community.
Our agreement with the city was that they would hire a receptionist within 30 days, who would be at the community center in order to make reservations and receive payments while we focused on the development of programs. In addition, a janitor was to be brought in to deep clean once a week. Neither one of these promises actually happened.
To our fortune, we had amazing volunteers who kept the community center open during open gym hours; we organized camps for basketball, tee-ball and basketball clubs, as well a, helped the tennis club, and, with the help of Scott Galbraith and the Black Rock Creek Golf Course board approval, held a golf camp for youth.

After all of the drama with our city representatives, and now on our fourth city manager, they decided to get rid of us - the volunteers who made it all possible.
We hired a local attorney after being accused, publicly, of going out of town to get insurance for SASA - a lie, as our insurance came from Jeff Barron at Argus Insurance who, in my opinion, is as local as it gets. Our attorney, the city manager and I held a meeting finalizing our separation.
After serving the youth and having so much fun doing it, even though all the stress we had gone through – which included all of the money the city officials made us spend on creating a non-profit company, demanding two million dollar insurance coverage on a volunteer program, and on having to hire an attorney – the city threw us to the side like yesterday's garbage. Our work was no longer of value to them.
I agree that not many would go through all of this and still be passionate about serving as a volunteer. However, SASA has taken a life of its own, gathering children from near and far, and creating an environment of caring volunteers focused on the good of all children. Our work is so important to them, to their future and to the future of our community.
Ask yourself what you would rather have, a community with no after-school programs, sports and arts, activities, or one where all of these kids are taken care of, and the choice between joining a gang, or playing soccer, is an easy one.
To those of you who think we might be making a profit on the minimal fee of $35 per child, rest assured that this money is used for the organization expenses which include, to name a few: insurance, soccer balls, nets, registration supplies, first aid kits and many other expenses - no salaries are paid. SASA books are kept through an independent accounting firm,
For those of you who don't know me and might be asking why I continue doing this, well, believe me, I have asked myself that many, many times. What I've found, is that the same answer pops in my head every time, and that is what keeps me fighting for the kids.
My children had a wonderful life through sports and the arts, but more than that, they had the blessing of good, compassionate people, who helped mentor them in their lives.
I believe all children deserve the same chance, if not better.
Recruited here by Tom Lathen, my dearest friend, the valley became my home. Being of a military family and proud of my country, the 4th of July has always been important. I had never lived where there was no 4th of July parade. So, Tom and I got to work and joined with other volunteers to make it happen. I was able to arrange, not for one year, but two, an F-15 fly over during the 4th of July Sunnyside parade. It was an appropriate way to start my volunteer work in Sunnyside.
I have volunteered throughout my life in one way or another, and continuing to volunteer here in my new home was no different. There was work to be done and the only way I know how to get it done, is to roll up my sleeves and get in there and get things moving. I have been blessed to have been surrounded by loving, caring, hardworking people. Together, in this valley, we have fed over 500 families, raised money for cancer research, raised money for multiple sclerosis, held health fairs and served over 1,000 people, mentored young women through the Cinco de Mayo pageant, started the first Grid-Kid youth cheer-leading group in Grandview, raised money for hospital equipment through a golf tournament, and so much more.
The "why" is always the same. I want to help people, make them believe in themselves, their families and most importantly, in the human spirit to never let one of our own go without.
Although SASA was born in Sunnyside, we have the least amount of support from the city leadership offices. SASA is not asking for special treatment, merely equal opportunity as citizens of Sunnyside:
We asked for a flat rate for the use of the public park "Sunnyview" and the city, in turn, demanded a roster with all of the children's names on it. Not even our insurance asks for this. Yes, after 30 years in the medical field, I strongly believe in the privacy rights. A list of our children's full names without a disclosure statement from the City of Sunnyside of what the names will be used for is inappropriate and I believe against the law and utterly unacceptable. These are minors, and their names should NEVER be given out without a signed disclosure from the parents stating that it is okay. We are not comfortable with this and WILL NOT give names out.
We asked for the park to open in April, in order to avoid people having to park on the busy highway while trying to get into the park in order to enjoy the first warm days.
We asked for the goals to be set up for soccer play.
We asked that the lines for soccer play be painted, since we are paying for use of soccer fields.
We want to have the city representatives quit fighting SASA and realize the value it brings to the community through volunteerism, visitor revenue for our local businesses and healthy growth environment for our children.
We want peace and support for our children.
We want to be able to use the public schools' fields, including the football fields, for the children.

SASA volunteers and both Antonio and I are grateful to all the communities who have welcomed us with open arms and continue to support us. SASA, out of respect to all the communities who support it, changed its name to State Arts & Sports Association, thus belonging to every community. We are proud of our volunteers and especially our children who have made SASA what it is today.
If you have any questions, want to be part of SASA, become a sponsor, want to coach or help in the arts, or just show your support, don't hesitate. Call us today (509) 588-7809, or visit us at C&H Trucking Academy, 340 South 6th Street, Sunnyside, and soon in Granger.
Thank you, from the bottom of our hearts.