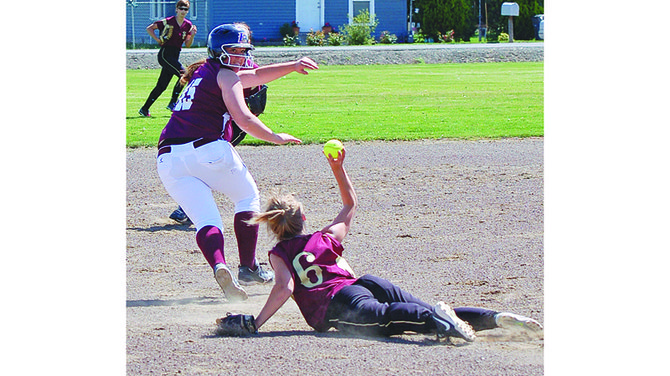 PREP FASTPITCH SOFTBALL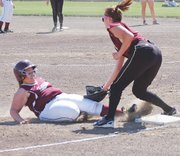 In its home and regular season finale, the 1B Sunnyside Christian Lady Knight fastpitch team lost both ends of a doubleheader yesterday to 2B Kittitas.
The visiting Coyotes escaped with a 10-8 victory in game one on Monday. The Lady Knights were paced in the opener by pitcher Aydan Harrington, who was 3-for-4 at the plate with 2 RBI. Teammate Jenna DenHoed smacked a pair of base hits and also knocked in two runs.
Sunnyside Christian's McKenzie Benjert was clutch at the dish, smacking two hits to drive in three runs.
The Lady Knights also experienced solid play in the field in game one. Catcher Betsy Knotts, for example, recovered from a passed ball and made a diving tag at the plate to prevent a Coyote score.
In the nightcap, Kittitas used a seven-rally in the seventh inning to pull away with a 19-10 victory.
Harrington and Knotts were again battery mates in game two. Jordan Harrington, Knotts and Benjert each delivered a hit in the contest and all three laid down perfect sacrifice bunts for the Lady Knights.
DenHoed smacked an RBI double in game two. DenHoed was also sharp in the field at shortstop.
Sunnyside Christian (6-12) will now focus on the District tourney. The Lady Knights travel to Kittitas this coming Saturday for the 1B District tourney. The Lady Knights open with an 11 a.m. loser-out contest against Waterville. If they win that game, they will play either Pateros or Soap Lake in a loser-out, winner-to-State contest.
"Even though we lost both of the games tonight (Monday), I feel very good with how we are playing going into districts this weekend," said Coach Kelly Harrington.