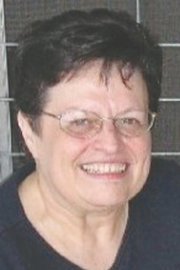 In 1976 we moved from Southern California to Anderson, Ind., to prepare ourselves to become career missionaries. We arrived in Indiana in the middle of winter, with a car made for sunny weather. It hated snow and ice and refused to participate in the adventure!
By April 1977 we were asked to consider service in Bangkok, Thailand. A lovely Thai woman was studying in Anderson, and came to our home to help us prepare for this possibility.
She brought a delightful book, with captivating photographs. She taught us a few Thai words and phrases that would be helpful: "Where's the bathroom?" (Hong nam you tii nay?) and "Where's the post office?" (Brysanee you tii nay?). She explained about the weather, the traffic, the food and the students we would be teaching.
In July 1977, we arrived at Don Muang airport. The heat and humidity and the smell of garlic accosted me. The photographs I had seen in the woman's book faded, with the exception of one: bright blue skies with the most amazing clouds. I have never seen anything like it since.
Other pictures in the book seemed a bit misrepresentative of reality. The river markets with brightly colored fruit failed to take into account the water pollution. Finding a bathroom in America and finding a bathroom in Thailand were two different things. Squat toilets are not necessarily "comfort stations."
Overlooked in our conversations were descriptions of monsoon rains and the resulting floods. We didn't talk about what is polite and what is not, how to disagree with a person without embarrassing them, or how to bargain in the local markets. These were things we had to learn in language school…and fast.
I'm getting ready to move to a metropolis after living in this lower valley for 13-plus years. I have lived in cities before: Portland, Los Angeles, Houston, as well as Bangkok. I love big cities, but it's been a long time since I've lived in one.
I'm fairly certain I am going to have some culture shock. I'm ready for it. Things are not and cannot be the same. I will need to be flexible, able to let go, move on and rearrange my life.
How do you face change? Are you able to adapt easily to new situations and unusual circumstances?
What could make you willing to try something new and different?
‑ Karen Helsel, a resident of Sunnyside, is a certified mental health counselor. She can be reached at kmphelsel@gmail.com, and will appreciate your feedback and humor sightings.