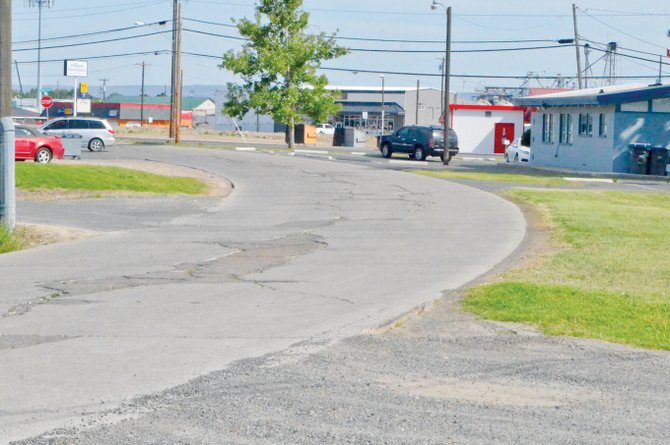 It was nearly 15 years ago that Lower Valley residents were alerted to the history behind the Yellowstone Trail when Yakima County decided to repave Grandview Pavement Road.
Those interested in preserving history made sure a marker along the roadway was part of the project, letting travelers know about the little stretch of the Yellowstone Trail.
What residents in Sunnyside may not know is that Rohman Street, which connects North Avenue and Scoon Road, is also a piece of the nation's first roadway constructed for automobiles to cross the nation.
The city of Sunnyside is planning to close the roadway because of traffic concerns.
Jerri Honeyford, wife of Sen. Jim Honeyford, has been a longtime advocate for preserving the past.
She said she believes the original founders of the Yellowstone Trail wanted roadways that would bring visitors to their state (South Dakota).
"Congress wanted people to visit national parks," said Honeyford.
Roads weren't marked at the time and many were muddy during poor weather, making travel difficult.
This was in 1912.
"They were experimenting with surfaces," said Honeyford.
Much of the Yellowstone Trail was made of concrete.
"The first asphalt surface in Washington was Maryhill Loops," said Honeyford.
It took approximately five years for the Yellowstone Trail to be completed. It spanned the nation from Pittsfield, Mass. to Seattle.
The Yakima Valley is part of the southern route through Washington state, which converged with the northern route at Cle Elum.
Honeyford said the Yellowstone Trail included Old Inland Empire Highway from Prosser to Grandview, Grandview Pavement Road and parts of SR-241 from Grandview to Sunnyside.
"Thanks to Henry Ford and the Good Roads Association, America was put on wheels," said Honeyford.
Those wheels had safer surfaces because of the Yellowstone Trail Association.
"This is a piece of our history and I wish there were signage to tell us that," said Honeyford.
She said it isn't common knowledge that the Yakima Valley played a large part in automobile history.
"I only knew about it because I saw a map in the Washington state archives (in Olympia)," Honeyford said.
She believes too many pieces of history are lost to progress, but Rohman Road is one piece of history that could be preserved.
Sunnyside Public Works Director Shane Fisher said, "I had never heard of the Yellowstone Trail."
Having not known the history of the Yellowstone Trail and Rohman Street, he said, "It looks like we'll have to start digging and learn more."
Fisher said he doesn't know what decisions will be made regarding the roadway, but promised to "do my homework" before the next city council meeting.