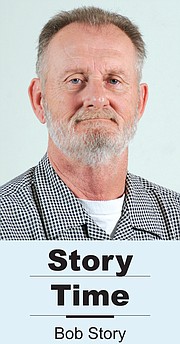 Reportedly, a few bird brains asked the Sunnyside Planning Commission to consider revising the municipal code, the section that prohibits local folks from raising chickens within the city limits.
The commission discussed the issue this past Tuesday, and has left the door open to such a change.
The commission also indicated it would like to hear from the public on this matter. Well, I'm as public as it gets, so here are a few of my thoughts.
GET REAL!!!
We've already got chickens in town. And not just hens, but crowing roosters, as well. Seen 'em, and heard 'em.
It's fine and dandy if you're the one raising chickens, and pulling a few eggs a day for the frying pan.
It's not so handy for the guy living next door. Chickens are a farm animal, and they create messes. And problems…as in feuds between neighbors that local history shows sometimes escalate into life threatening situations.
Enforcement-wise, our animal control people and local police have enough on their plates. They don't have the time to deal with the complaints that are sure to come if every Tom, Dick and Harry in town has a flock or brood or covey or herd of chickens in their back yard.
Last week the city manager was the guest speaker at a Rotary club meeting. His message was that Sunnyside needs its own identity.
It wasn't that long ago Sunnyside was widely identified as "Smellyside." Thanks to some creative financing, the nearby feedlot was purchased and done away with, and so went with it the foul odors that had plagued this community for so long.
Sunnyside's new identity shouldn't be the town that sports a chicken ranch on every city block. And take my word, we'll have chickens coming out our ears if local residents are given the go-ahead to raise these birds.
Chickens are great to have around…if you live out in the country. For those who live in town, get the flock out of here.