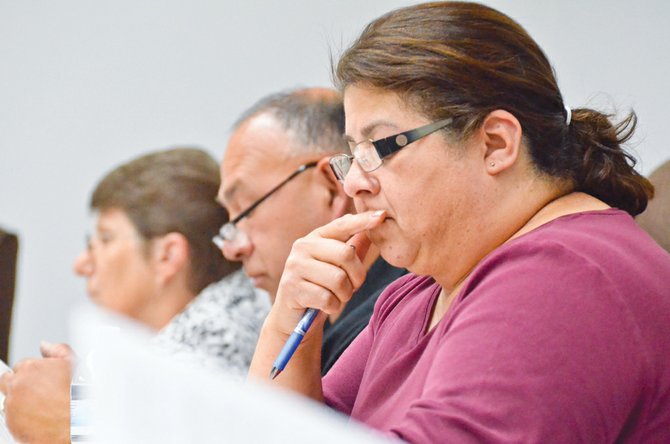 GRANDVIEW – The city of Grandview has for a couple of years been interested in making improvements to East Fourth Street between Elm and Ash streets.
However, attempts to secure funding for the project have thus far been unsuccessful, according to City Administrator Cus Arteaga.
Last night during a public hearing he told the members of city council Grandview was tied with another municipality during last year's Community Development Block Grant application process.
The other municipality, said Arteaga, had not been the recipient of past grant awards. Therefore, Grandview was passed up.
He said the state of Washington wants to help a variety of communities with the grant funding. That is why the other municipality was awarded the funding last year.
Looking forward to a new grant cycle, Arteaga believes Grandview has the potential for being awarded the funding this year.
The city of Grandview wants to improve Fourth Street, adding new water and sewer lines, widening the street, adding a sidewalk to one side of the roadway and adding lighting.
Arteaga said the city wishes to apply for $750,000 to make the improvements.
"We've scored high (in the past)," he said, requesting authorization to apply for the funding.
The only comments regarding the project came from William Lenz, who lives at the corner of Fourth and Birch streets.
He thought the project was moving forward and said he has concerns regarding the width of the roadway, as well as sidewalks.
Lenz said he doesn't believe pedestrians will use the sidewalk for its intended purpose.
"People already speed on that street," he said, stating it is his belief that motorists will drive with less caution if the roadway is widened.
Following the public hearing the council voted 7-0, approving a resolution that authorizes staff to apply for Community Development Block Grant funding for the project.