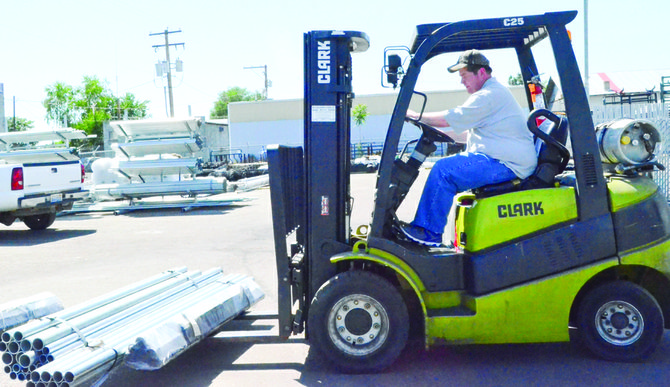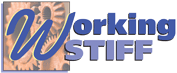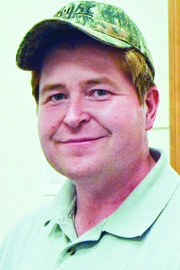 When walking into Sunnyside's Bleyhl Country Store one expects knowledgeable, friendly staff members to provide assistance with products that benefit animals and property.
Steve Sherman has been working at the store for 20 years and his ability to serve the customers throughout the years is what helped him advance to assistant manager.
"I started working here when I was in high school," he said. "I was cleaning shelves and taking out bags of feed."
Throughout the years Sherman learned how to serve the customers and acquired the knowledge the customers have come to depend on.
"It's kind of a running joke when I say Larry (Den Boer) is the best boss I've ever had…he's been my only boss since I cut asparagus for him before working here," said Sherman.
He said Den Boer saw in him the qualities necessary for serving Bleyhl customers.
Over the years, Sherman learned how to purchase stock and gained a knowledge of the products. He also learned how to quote estimates for fencing customers.
That responsibility breaks up the days for him, getting him out of the store. Once a customer chooses the fencing product and receives the estimate, Sherman goes out to the site to mark where utilities are to ensure the installer doesn't dig in an inappropriate location.
Inside the store, Sherman said he orders stock, schedules employees and ensures operations run smoothly in the absence of the store manager.
"I especially enjoy helping customers," said Sherman.
He said customers visit Bleyhl Country Store for a wide range of products, whether they are for maintaining animal health or maintaining property.
"I like knowing I have been able to help them," Sherman said.
There are a wide range of products, however. He said learning the benefits of each product, especially when new products are made available, can be a challenge.
But, Sherman said, the reward comes from meeting the challenges of the job so that he can best serve those who purchase the products.