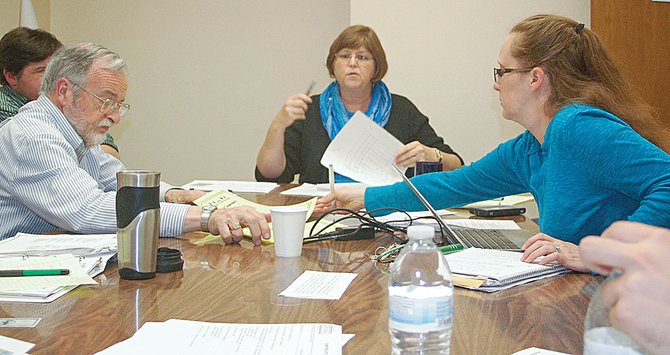 With a mission of actively encouraging programs for cultural enrichment in the community, the Sunnyside Arts Commission has selected one project it will give its immediate focus.
Meeting last night, Wednesday, the seven-member commission agreed to seek community input for a series of designs to be used to engrave the city council-approved Mayor's Challenge Coin. The coin will be used as special recognition to honor citizens' good work, explained Commission Vice Chairperson Deleesa Restucci.
Following a lengthy discussion, the commissioners decided to ask area artists to render possible ideas to mark the coins as being uniquely Sunnyside. Restucci said one side of the coin with be stamped with the city seal, leaving the flip side to be marked with such things as historic buildings, or renowned city fathers, or images of Sunnyside celebrities such as Dr. Bonnie Dunbar, a retired NASA astronaut.
The coin is to measure 1.75 inches in diameter, said City Councilman Spencer Martin, the council liaison to the commission.
The commissioners encourage local residents to submit their ideas via email to David Layden, dlayden@sunnyside.wa.gov.
The commission will continue discussions of the challenge coin when the group meets again on June 16. The deadline for artists wishing to submit ideas for the Mayor's Challenge Coin art is Monday, June 9.