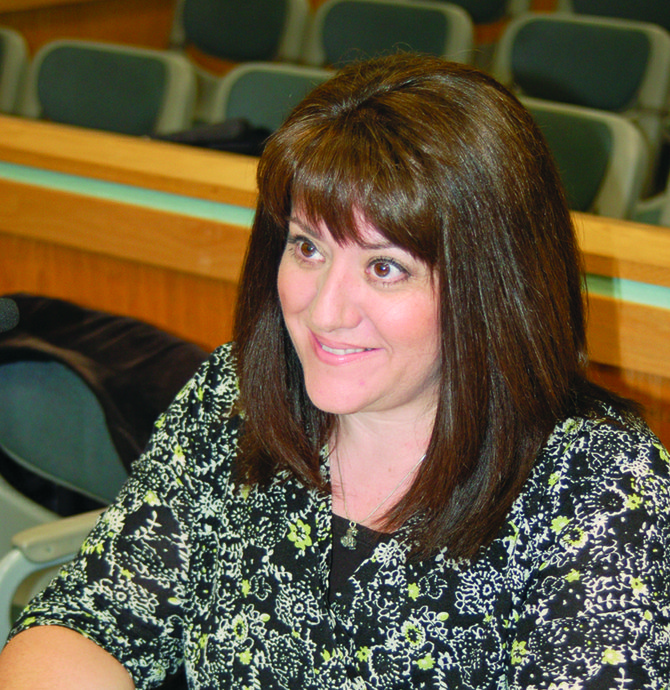 Sunnyside's new financial analyst, Elizabeth Alba, was introduced this past Tuesday night to the city council's subcommittee on finance and administrative services.
The subcommittee met before the regular council meeting, getting updates on a number of financial projects along with an overview of the city's first quarter financial report.
Alba was introduced by Finance Director David Lay-den, who said she has worked in Grandview and Toppenish and is assisting Layden in finishing the 2013 budget reconciliation required by the state auditor's office.
"She's been a valuable asset already," said Layden.
Along with the introduction of Alba, the subcommittee members learned that the city had a cash shortfall of more than a quarter of a million dollars in the first quarter. However, it had been anticipated.
"The city received the first half of its property tax revenue from the county in May," said Layden. "I have previously indicated that the city needs to build up a six-month reserve in the general fund's cash balance. That will take some time, and we will have these shortfalls until we have a reserve built up."
Layden told the subcommittee that the tax revenue had been received in May as expected, and had added $690,000 to the general fund.
Layden said the situation with the general fund is a concern and he will work to build up the reserve to prevent cash flow issues in the future.
The committee also heard an update on the status of the city's conversion to the Paychex payroll system. Layden said the first live payroll will be run on July 15 for the June 15-30 payroll.