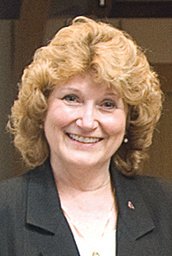 In the story of creation found in the Book of Genesis, we read where Adam and Eve had partaken of the forbidden fruit, something which had been specifically denied them. Knowing that God is searching for them, they attempt to hide.
It is a scene perhaps reminiscent of many of our childhoods when we had done something that we were not supposed to and we literally hid from our searching parents.
Finally, God finds them, as we know that He will, for, after all, where can we go to hide from God?
God asks them why they are hiding. Do you remember the response that Adam gave: "Because, I was afraid."

This very poignant story reminds us that fear is basic to who we are as humans - so basic it goes all the way back to the beginning of time. To be human is to experience fear. And, there seems to be no limit to our fears.

In a Peanuts cartoon strip Charlie Brown goes to Lucy for a nickels worth of psychiatric help. She attempts to pinpoint his particular fear. Perhaps, she says, you have hypengyophobia, which is the fear of responsibility.
Charlie Brown says no.
Well, perhaps you have ailurophobia, which is the fear of cats.
No.
Well, maybe you have climacophobia, which is the fear of staircases.
No.
Exasperated, Lucy says well, maybe you have pantophobia, which is the fear of everything.
Yes, says Charlie, that is the one!
Sometimes we feel like we are afraid of everything and our world gives us plenty of reasons for fear. All we have to do is turn on the television news or look at the headlines in the newspapers.
We are afraid of terrorists. We are afraid of Ebola. We are afraid of people crossing our borders. We are afraid that the economy will get worse. Every person, even Christian people, must cope with their own fears.

Even Paul, the sturdy Christian warrior, had to do so. Paul had fallen flat on his face in Athens. He did exactly what he intended not to do, and in his own eyes he had failed.
He wrote of his arrival in Corinth: "For even when we came into Macedonia, our bodies had no rest, but we were afflicted in every way - disputes without and fears within" (II Corinthians 7:5 NRSV).
Paul was full of fears, just like you and me - the fear of inadequacy, the fear of failing.
But perhaps the most surprising fear of many people, and one that we do not like to address is the fear of God. It is the fear that God is not really on our side. It is the fear that God will put us out on a limb and leave us. It is the fear that in the midst of the storm we will be overcome.

It is not a new idea. One of the great fears of the ancient people was that God would fall asleep.
Can you imagine such a thing?
When the prophets of Baal could not get their Gods to rain down fire on the top of Mt. Carmel, Elijah taunted them: maybe your God is asleep, he said.
On the other hand, the Jews took great comfort in the fact that the God of Israel neither slumbered nor slept.
Over and over again the message of the Bible is "fear not."
When Abram took his family to the Promised Land he feared that he was turning his back on everything he knew, his home and security, for the unknown. God spoke to him: fear not Abram, I am your shield and your reward will be great.
When the Jews stood at the Red Sea and could see Pharaoh's chariots coming on the horizon, they cried out that they would all be slaughtered. Moses said to them: stand still, fear not, and see the salvation of the Lord.
When the angel of the Lord came to Mary and said that she would bear a child, she trembled with fear. What would become of her? Said the angel: fear not Mary, for you have found favor with God.

Over and over again the message of the Bible is clear: fear not, fear not. Over 70 times this is mentioned in scriptures, more than any other human emotion.
So if you have your fears, you are not alone.
Paul, writing to the young disciple Timothy, said God has not given us a spirit of fear, but of love, power and a sound mind.
What do we do about our fears? First, we must confront them. We must acknowledge that our fears are there and then put in their place the Spirit of God who replaces them with a sound mind of love and power.
We are not powerless in the midst of the storm. We have the Spirit at our side. Harness your imagination, don't let it harness you. Put your trust in God.
Remember how Peter walked on water with Jesus and only when he let his fear get in the way did he start to sink? But, Jesus was there to lift him up. Jesus did not leave Peter alone and sinking in the storm.


Second, we must understand that too much doubt can sink us.
I can imagine the other disciples shrinking in fear of the storm that is threatening to swamp their boat, trembling in fear of the ghost walking on the water, allowing their exhaustion from a long day feeding the masses to fill them with doubt.... 'Peter, you can't do that. We don't know who that is out on the water. It's a hallucination. It's the devil. God knows what it is but, Peter you can't do that.'
But Peter does. I don't know for how long but Peter walks on the water toward Jesus. Peter said 'Lord, if it is you, you can make me to walk on the water with you.'
But, Peter's walk on the lake is not the point. The point is he wants to confirm that this ghost on the water is Jesus. Jesus can make him walk; a ghost will only make him wet.
Peter knows that God can sustain us. Even in the midst of the storm, when there is nothing but uncertainty, God will take care of you.
Still, we must also remember that faith is a risk taking enterprise. It does not come in a perfect package.
I often find myself caught midway between faith and doubt.
Peter gets caught between Christ and the crests of the waves. He doubts his walk. He fears the storm. And he falls beneath the waves.
This is a great story of what faithful people can accomplish if we put our faith in Christ but it's also a story about our weaknesses.
But here's the good news. If we sink, if we take our gaze off of Christ, if waves seem destined to engulf us, then we can call on our Savior and his grace will pull us through.
The story is told of Bishop Warren Chandler. As he lay on his deathbed, a friend inquired as to whether or not he was afraid.
"Please tell me frankly," he said, "do you fear crossing the river of death?"
"Why?" replied Chandler. "I belong to a father who owns the land on both sides of the river."
I don't know what storm of life will come your way this week, or what storm you may be enduring at this very moment. But I know this: even as the storm rages around you, if you will listen very carefully with your heart, you will hear a gentle voice calling to you, "Take heart, it is I; do not be afraid."
And in time the storm will pass. And Jesus will still be there.