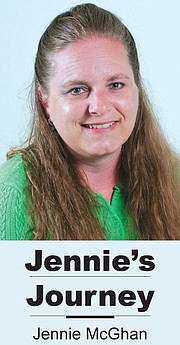 My heart has been heavy since hearing the devastating news that a good portion of my hometown was destroyed by a wildfire.
It was the realization of my childhood nightmares when my mother phoned me last week to say "Weed is on fire."
I grew up in Weed, Calif. Many friends and family members still live there, my two childhood homes were there and many memories are connected to some of the structures that were razed in the fire that swept through town in what seemed to be the blink of an eye.
The home my parents purchased when I was a baby is gone, as is nearly the entire neighborhood. My father lived in that home until his death…I said goodbye to both 28 years ago this week.
Friends, who are as good as family, lost their homes among the more than 200 structures lost or damaged in the fire. The two churches down the street from where I grew up are gone.
However, community spirit is alive and well in the city of Weed.
My uncle and several of his co-workers saved the town's largest employer, the Roseburg Lumber Company veneer plant. The raging inferno came roaring over the hill toward the plant in just 30 minutes time, but the employees were quick to act. They used fire hoses on hand for a plant fire to battle the blaze.
Firefighters battling the blaze were able to save many more neighborhoods using fire retardant and resources from several agencies.
The destruction tore my heart out, but I have been assured those I love are safe and alive.
Weed, Calif. isn't just some remote town that no one has heard of. It is a town through which many travelers must pass when venturing into the Golden State.
The people living there are diverse. The culture consists of Italian-Americans, Mexican-Americans, African-Americans, Laotians and Caucasians.
In spite of their different backgrounds, all the people have a sense of community. They are tight-knit and care for their neighbors.
Here in the Lower Valley we know what that is like. We can only imagine what the townspeople of Weed are going through as they look to the future.
I am hoping my friends and neighbors, the people whom I have come to love in this great community can offer their support to the folks in Weed.
Life is precious and fleeting…we don't know what tomorrow brings. I would hope people in other communities would do the same for us in the Lower Yakima Valley, if such a tragedy occurred here.
To help my Weed "family" visit the Shasta Regional Community Foundation website at shastarcf.org/funds/community-disaster-relief-fund or http://www.youcaring.com/other/please-help-the-community-affected-by-the-boles-fire/234453.
More like this story