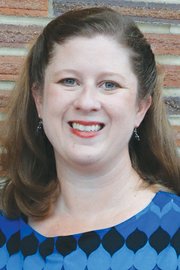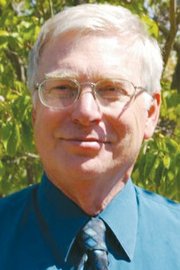 PROSSER - Changes are coming to the Princess Theatre in Prosser.
The not-for-profit Valley Theater Company, owner of the historic theatre, has contracted with a new theatre manager and has added an artistic director.
The Valley Theater Company, a 501(c)(3), was formed in 1961 to present musical comedies. The community theater troupe now presents a four-show season of live stage plays and in 2013 purchased the Princess Theatre.
"We continue to make changes in our approach to owning and operating this wonderful facility," said Candace Andrews, president of the Valley Theater Company.
The company has contracted with Past Present, LLC to manage the theatre. Shara Forrister is the LLC's principle.
"Shara brings solid experience with non-profits and volunteers, expertise in grant writing and excellent organizational skills," said Andrews. "Her initial priorities are to increase our revenue and grow our volunteer base."
Forrister's employment and volunteer experiences include the Phoenix Zoo, Gilbert (Arizona) Public Schools, University of Phoenix Online and National History Day. She has a Bachelor of Arts in education from the University of Arizona and a Master of Arts in history, with an emphasis in public and community history from Arizona State University.
Valley Theater Company has also added an artistic director, a volunteer position filled by Richard Reuther of Pasco.
Reuther has a Bachelor of Arts in education, speech and drama.
"Richard is a retired educator with wide-ranging community theater experience with companies in Shoreline, Richland, Bothell, Edmonds, Cle Elum and Redmond, as well as with VTC. He will guide our four-show season," said Andrews.
The Valley Theater Company, added Andrews, is enjoying financial success. She said each of the troupe's four productions in its 2013-14 season made a profit, ranging from $3,300 to $5,800.
"Our audience base continues to grow each year, with an increasing number of play goers coming to Prosser, often for dinner before the play, from the Tri-Cities, Yakima and other communities," said Andrews.
"We are pleased with our financial position and are focused on its continued growth.
"Our top capital priorities for the Princess, pending funding, include addition of a commercial kitchen to enhance our rental amenities and expansion of the building's Green Room toward the alley to allow us to bring our costumes, props and building supplies to the theatre site," she added.
Andrews noted that the Valley Theater Company welcome donations in any amount to help with its maintenance and growth as a performing arts center. More information is available by contacting the theatre at 786-2180.