RELIGIOUS REFLECTIONS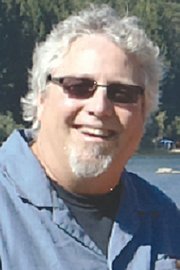 Easter is a season of hope and celebration.
Scripture teaches what eyewitnesses declared, that the cross was not the end - that Jesus was raised from the dead.
The Apostle John said in his first letter… That which was from the beginning, which we have heard, which we have seen with our eyes, which we have looked at and our hands have touched - this we proclaim concerning the Word of life. (1 John 1:1)
This eyewitness testimony of Jesus' resurrection was the basis of the preaching of the early church; as is evidenced in the Apostle Peter's message on the Day of Pentecost when he said… God has raised this Jesus to life, and we are all witnesses of it. (Acts 2:32)
For Christians the resurrection is the foundation of our faith - it is the "good news" of our gospel. The Apostle Paul wrote this summary of the gospel in 1 Corinthians 15:3-4… 3 For what I received I passed on to you as of first importance: that Christ died for our sins according to the Scriptures, 4 that he was buried, that he was raised on the third day according to the Scriptures.
Paul went on a few verses later to declare the resurrection as the foundation of Christian faith when he wrote… And if Christ has not been raised, our preaching is useless and so is your faith. (1 Corinthians 15:14) The resurrection is the basis of our hope beyond this life and the power to serve faithfully in it.
But before there was a resurrection, there was a cross. Looking back at the Apostle Paul's gospel summary, he begins with the truth that Christ died for our sins according to the Scriptures. Too often we rush straight to the celebration of Easter Sunday without the commemoration of Good Friday. This weekend, far more people will attend services on Easter Sunday than communion services on Good Friday.
Dietrich Bonhoeffer called grace without the cross "cheap grace." To speak of God's love and forgiveness without acknowledging that you were bought at a price (1 Corinthians 6:20) cheapens the sacrifice of Jesus on the cross.
God's grace was anything but cheap.
I agree with singer-songwriter and author Michael Card that it is "a violent grace." In the introduction to his book with that title Card writes… "The cross proves that you and I are valued and loved beyond our wildest imaginings - so much, in fact, that we were died for.
"The purpose of this book is to help you see the cross for what it is: on the one hand, the scene of the violent execution of the Son of God and, on the other, the source of His limitless grace," Card says.
This weekend I encourage you to celebrate the resurrection at the church of your choice; but I also hope you will commemorate the "violent grace" of the cross on Good Friday.