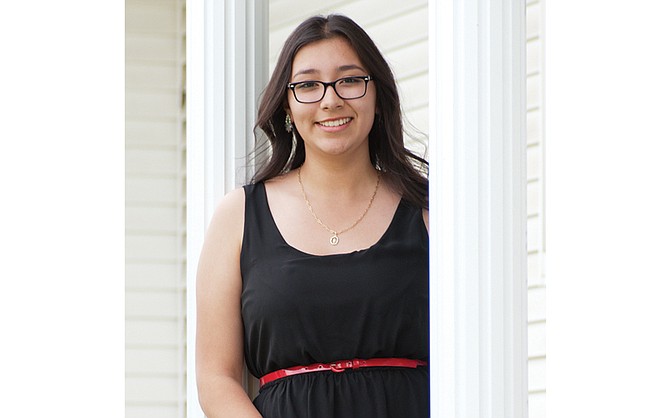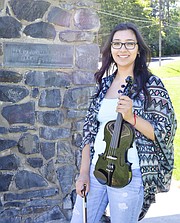 Vying for the 2015-16 Miss Sunnyside crown is Sunnyside High School golf team and orchestra member Carolina Limon.
In addition to her high school activities, she is actively involved as a volunteer at her church, Our Lady of Guadalupe in Granger. She is involved in the Sunnyside High School Link Crew program, as well.
Limon said she wishes to serve as Miss Sunnyside because she wants to be a role model for children in the community and feels "…it would be an honor to represent the community, riding on the float."
As a candidate, Limon said she is enjoying her summer. She said she is getting to know the other candidates better and has enjoyed the community events at which they have appeared.
"I have enjoyed the Tuesday Tunes events," said Limon of the concerts at Centennial Square.
She said the candidates have developed a bond with one another.
"I am becoming more familiar with them…I knew of some of them, but I hadn't really spoken with them before this summer," Limon said.
In addition to attending community events, the candidates have been busy preparing for the Miss Sunnyside Pageant. They have been practicing the speeches they have prepared, as well as steps to the opening dance routine and the talents they'll showcase on Sept. 19.
"We must wisely manage our time, being prepared for anything…we also have to be very social," said Limon.
The most difficult part of the process has been practicing her speech in front of other people, she said.
"Becoming comfortable in front of a crowd hasn't been easy," said the typically shy candidate.
For the talent segment of the Miss Sunnyside Pageant, the violinist said she plans to perform the song, "My Songs Know What You Did in the Dark," by Fall Out Boy.
She said the tune is catchy and upbeat, as well as challenging for her.
When asked what she would do if she were mayor of Sunnyside for a day, Limon said she would seek out community members to learn about their concerns.
After hearing from the citizens, Limon said she would attempt to remedy any issues she could before the day ended.
For example, she said, she would rally residents and city staff to clean up garbage along the streets.
Limon is one of nine young ladies who will be competing for the 2015-16 Miss Sunnyside title on Sept. 19 at 7 p.m. on the stage at the SHS auditorium.