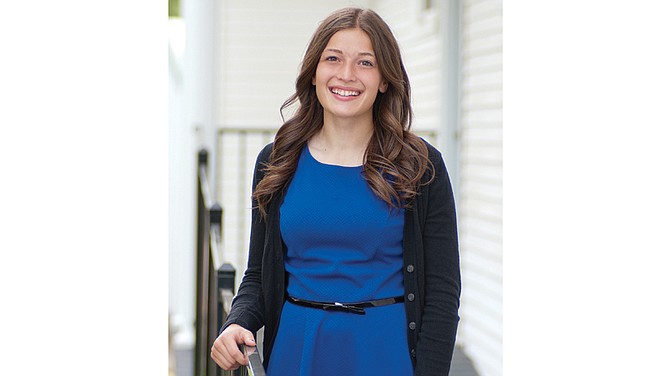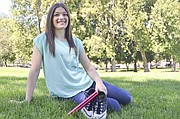 Stepping out of her comfort zone as an athlete and advocate among her peers is Jessica Linde.
The daughter of LaDon and Sandra Linde, as well as sibling to two older brothers, two older sisters and a younger sister, Linde is vying for the 2015-16 Miss Sunnyside title.
She said she loves her community, seeing it as a place filled with hard working and loving people.
Linde said she is proud to live in Sunnyside and wants to serve as its representative.
Already a member of the Sunnyside United Youth Coalition at Sunnyside High School, a junior class officer, a leadership program member, volleyball and track team member, Linde often has an opportunity to interact with people outside Sunnyside.
But, she wants to do more, share more and be a greater leader, serving as Miss Sunnyside.
This summer Linde has had an opportunity to spend time with her fellow Miss Sunnyside candidates and has gotten to know them as more than classmates.
"It's been fun taking those relationships out of the classroom," she said.
Some candidates known for being quiet in the classroom, said Linde, can be more outspoken and expressive than she thought possible. At the same time, she said, those who are known for being outspoken also know how to settle down and be more serious.
This summer, said Linde, has been an opportunity to learn more about herself, her fellow candidates and the community.
Linde said she has been working hard to perfect her talent on the piano. She will be performing "Fantasia" for the talent segment of the Miss Sunnyside Pageant to be staged on Saturday, Sept. 19.
"I have dedicated an hour each day to work on my performance," she said.
In addition, Linde said she had to find a formal gown for the pageant, practice for the poise segment, practice the opening dance routine and her pageant speech.
Linde said the candidates also were provided 400 raffle tickets each. Those tickets have to be sold before the pageant.
When asked what she would do if she were named mayor of Sunnyside for a day, Linde said she would like to work with local educators to develop a program for girls.
"Education is important and I would like to help girls find their academic potential," she said.
Specifically, Linde said she would provide a workshop to help girls learn how math can open doors to the future.
Linde and the eight other young 2015-16 Miss Sunnyside hopefuls will be competing at 7 p.m. at the SHS auditorium on Saturday, Sept. 19.