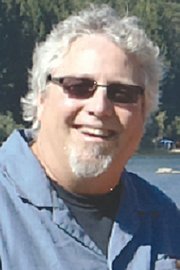 For my column I would like to share some insights using the SOAP method of Bible study and journaling. I learned this tool from the writings of pastor and author Wayne Cordeiro and his Life Journal method of devotions. Here is a short explanation of SOAP.
S stands for Scripture- Write out the verse or verses you choose from your daily Bible reading.
O stands for Observations- Write what you see in the scripture. Commands? Promises? Comfort? Correction?
A stands for Application- Write how you will be different today because of what you just read.
P stands for Prayer- Write out your prayer of response to God.
Scripture- Psalm 87:7 (New Living Translation) "The people will play flutes and sing, "The source of my life springs from Jerusalem!"
Observations- Music is an outlet for God's people to worship. Both instrumental and vocal music are used in worship. This worship is corporate - you can't play the flute and sing at the same time.
The vocal phrase paints the picture of water flowing, with its source in Jerusalem. The worship is corporate, but the phrasing is individual - it is personal - the source of my life. The flowing source of life speaks to life in all its depth of meaning - complete, full, "soul-life." Jerusalem is the site of the temple so it symbolizes God's presence and His dwelling with His people. God's presence is the source of true life.
Application- I sing to the Lord because He is the source of my life. I play my guitar to accompany God's people as they sing to the Lord - the source of our lives.
The Lord is the source of my life because He is my Creator. The Lord is the source of my life because He is my Savior. The Lord is the source of my life because He is my Sustainer. The Lord is the source of my life because He is the Lover of my Soul.
Since the Lord is the source of my life; I look to Him for what I need to satisfy my soul. He is my sole source and He is my "soul" source.
Prayer- Abba, you are my Source and in you I find all I need for a true, deep and fulfilling life. Any other source leaves me empty. Forgive me for the times I seek life from anywhere else. When will I learn that you are the only soul-satisfying source?
‑ Rev. Tim Pettey is pastor of the Sunnyside First Baptist Church.