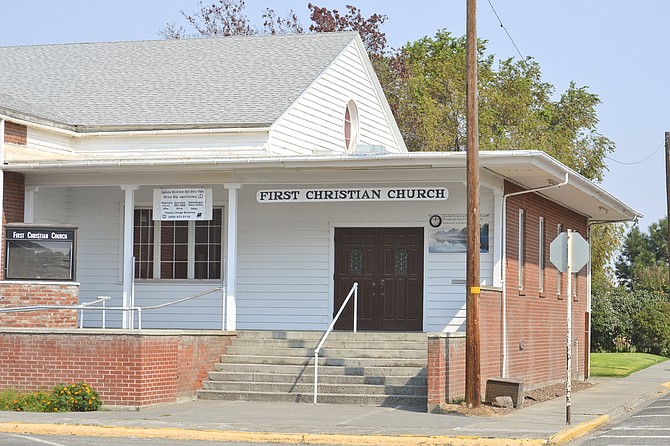 The demand is steady, supplies on the increase and space is in short supply.
That combination has Sunrise Outreach looking for a bigger home for the Sunnyside Ministerial Association's food bank.
For decades it has operated out of the basement at the First Christian Church building at 321 S. Eighth St. in Sunnyside.
Ken Trainor, director of operations with Sunrise Outreach, says more space is needed because more food suppliers have been secured.
The basement and its small rooms aren't enough to contain it all…plus there's the issue of loading food up and down stairs.
"Stairs make it difficult…we serve a lot of seniors and have to transport food," he said.
Trainor says Sunrise Outreach, which operates the ministerial association food bank, would like to find something in Sunnyside – ideally a one-floor warehouse - in the range of 3,000 square feet.
"We'd like to open a clothing bank in Sunnyside, as well," Trainor said of putting expanded space here to use.
He says there is no specific timeline for making the move.
"We'd like to do it ASAP," Trainor said.
For more details, or to contact Trainor about a possible new location for the local food bank, e-mail him at diver@yvn.com.