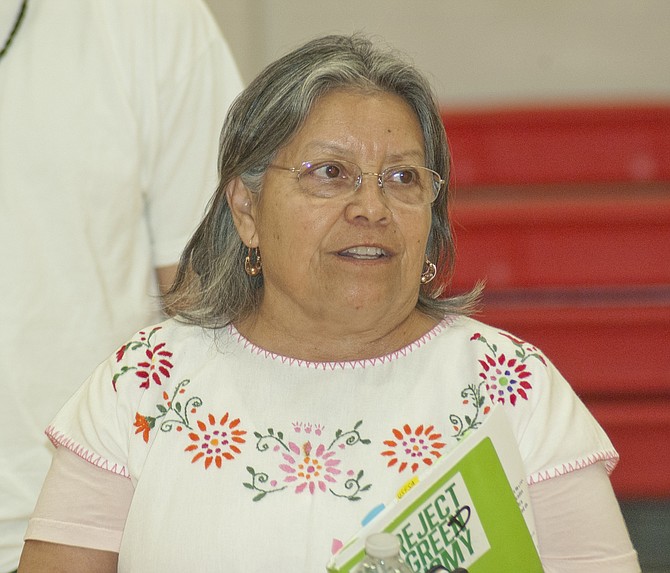 Is the changing climate just a fact of nature or is it the result of man's industrial waste?
The opinions voiced at a public meeting in Sunnyside last night varied.
What most of the more than 20 local community leaders and residents felt to be true is that man certainly has a responsibility to reduce pollution, conserve water and seek alternative energy sources, wherever possible to reduce global pollution, which many experts believe is leading to climate change.
The input gathered at the two-hour forum Tuesday evening will be used along with the input from citizens attending other forums across the state. Collectively, those voices will be used to form a people's initiative to affect state climate change policy, said Rosalinda Guillen of the Alliance for Jobs and Clean Energy.
Guillen said the alliance is a Washington coalition of individuals, organizations and businesses, attempting to find grassroots solutions to the impact of climate change in Washington state.
"We wanted to keep the size of the forum small in order to hear from the leaders of both the Spanish and English speaking community," said Felipe Rodrigues-Flores of the Latino Community Fund.
The opinions and perceptions about climate change expressed at last night's meeting in Sunnyside will be combined with concerns coming out of similar forums being held across the state, said Sameer Randae of the Washington Environmental Council, who was one of three forum facilitators at the meeting held at Sunnyside's community center.
"We should be able to report back to the community by the end of September," said Micaela Razo, a consultant working with the group.
"We're here to listen," Razo said.