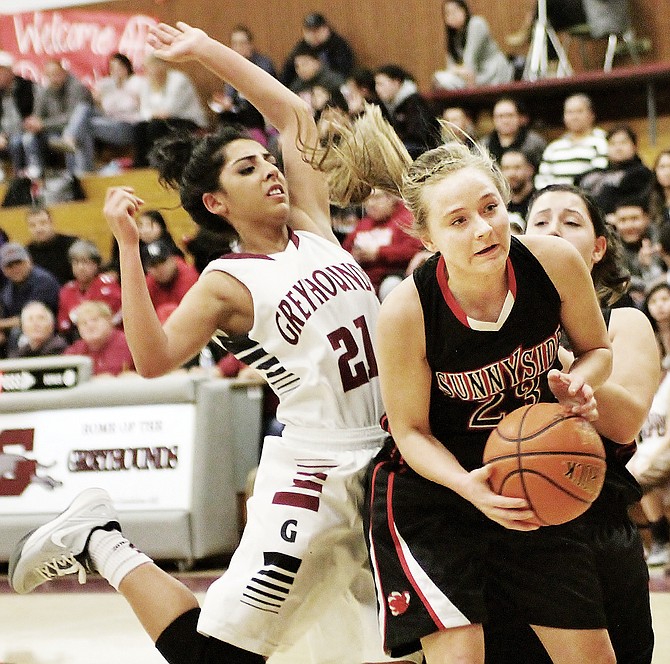 Sunnyside Jamboree tonight
Three lower valley schools will tip off the boys basketball season tonight in the four-team Sunnyside Jamboree.
The jamboree begins at 6 p.m. when the Grizzlies play Wapato. The Grizzlies then take on Grandview at 6:35 p.m., followed by Sunnyside Christian playing the Greyhounds.
Each game will be two, 5-minute periods and players will be limited to three fouls per game.
The contests are non-counting and results will not reflect on the teams' won-loss records.
Concessions will be available.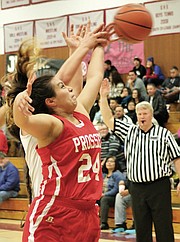 The Sunnyside girls basketball team began the season on a positive note last night, winning a pair of mini-games during the Greyhound Jamboree.
The contests each featured two 10-minute halves, the first played by the B squad and the second by the A, or varsity, team.
The Grizzlies opened the jamboree, and their season, against the Wapato Wolves, prevailing, 40-28.
The Sunnyside B team staked out an 18-6 at the break, and the varsity unit mustered a 22-22 draw in the second half against Wapato.
"That was our first game right off the bus and Wapato did a good job against us," coach Rick Puente said Tuesday morning. "We needed to do better on defensive rebounding and we had some easy buckets rattle out."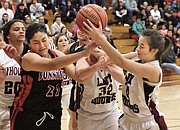 Destiny Salinas and Chastitee Garza paced Sunnyside with 6 point, and 5 points, respectively.
Heading into the mini-game against Grandview, Puente said his team needed to do the "little things a little bit better."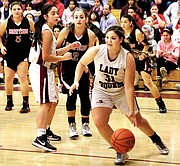 Turned out, they were a lot better. After Sunnyside's B team battled to a 13-12 lead at the half, the varsity hit the floor running, with the girls outscoring their Grandview opponents, 18-2, in the second half to earn a 31-14 victory.
"Sunnyside had a very fast tempo and caught us off guard," said Greyhound Coach Chad Bunker.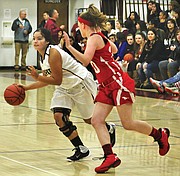 Lexi Skyles paced Sunnyside with 6 points.
The host Greyhounds didn't come away empty-handed — they edged Prosser, 26-23.
"We amped up our defense… went to a full court," Bunker said.
Vanessa Caballero led the Greyhounds with seven points, followed by Michelle Ruiz with 4 points.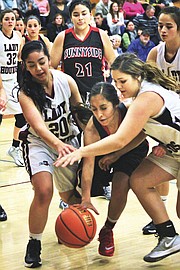 Grandview's first regulation-length game is this Thursday in a league contest at Othello.
Sunnyside travels to East Valley this Friday, then hosts Pasco on Saturday.
Both coaches say there were lessons learned last night that will be applied in practice and to the games later this week.
"We need to apply pressure… be aggressive on the defensive end," Puente said. "We can't play on our heels and block out."
As for the Greyhounds, Bunker noted, "We need to work on our rebounding."