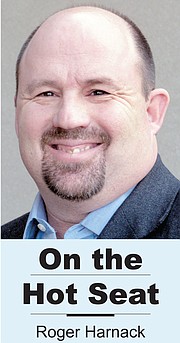 The state is renewing its push to require outdoor recreationalists to purchase a Discover Pass.
But this time, it's not Washington State Parks pushing the idea that you should have to pay more to enjoy the public land you – as a taxpayer – already own. This time, it's the state Departments of Natural Resources and Fish and Wildlife.
Earlier this week, the two agencies announced that anyone wishing to recreate in 50,241-acre Teanaway Community Forest will be required to have the pass beginning Jan. 1. The agencies' officials say they are just "aligning the landscape with other publicly accessible state lands."
While that may be true, that's not the whole story. In actuality, the agencies appear to be expanding the scope of the pass established previously to help fund Washington State Parks, an entirely different agency.
Until now, a Discover Pass was not necessarily required on public lands not considered state parks. For example, hunters and fishermen receive a parking pass from the Fish and Wildlife with the purchases of their licenses. And in many areas with boat launches, the passes were either not required at all or boat launch fees were collected.
The announcement from Natural Resources and Fish and Wildlife, which jointly manage the Teanaway forest between Cle Elum and Liberty, didn't make any mention that those passes issued to hunters and fishermen would be honored. Instead, they deflected the true nature of what's going on, pointing at a 20-member advisory committee's "recommendation" to levy require the pass as a means to fund the forest.
Teanaway Forest Planner Eric Winford called the decision to require yet another pass to access the land you and I already own an "important step" for his vision of a "sustainable recreation area."
The agencies managing the Teanaway forest say they'll use the money to add new picnic tables and campfire rings. They say they'll use the money to preserve habitat and protect water.
In non-government speak, that means increasing the number of regulations on where you and I hike, camp, park, fish, hunt and eat. It also means state employees want you and I to pay more money for the so-called privilege to recreate on more than 78 square-miles of publicly owned lands.
Having previously lived in Liberty, I had many opportunities to hike the area now designated as the community forest. There are beautiful streams for trout fishing, miles and miles of fantastic hiking trails and great places to camp.
The land has traditionally been shared by outdoorsmen, cattlemen and loggers. But those uses are threatened under the management plan and the additional revenue the state plans to levy via Discover Pass requirements.
If you read the management plan for Teanaway Community Forest, you'll find: The "first priority" is riparian habitat, not preserving traditional uses. Roads will be decommissioned. Fish receive priority for future water. A "more cautious approach" to grazing will be implemented that "controls domestic livestock grazing." And that any timber harvest will have to "improve" fish and wildlife habitat.
As for recreationalists, if you own an all-terrain vehicle or a four-wheel drive, you can leave it at home. The two agencies don't have any plans to allow you to ride or drive in the Teanaway. Furthermore, motorcyclists – who have traditionally ridden dirt bikes on forest trails here – may be excluded too.
And if you read far enough through the management plan, you'll also find a provision that says exactly what this plan and the new requirement for a Discover Pass is all about: Control. On Page 43, in big, bold letters, the plan calls for establishment of a "consistent enforcement and education presence." And on the next page, it calls for management of public access.
These are the same types of plans the state and federal government have been implementing in other areas of our state for years, under the guise of spotted owl, salmon and wolf management.
And what have those management efforts gotten us? Massive wildfires that destroy the forests you and I recreate and work in. Massive fires that destroy homes, businesses and lives. Massive fires that lead to mudslides.
Rural residents need to reject continued limitations on access, recreation and use of our public lands.
We need to say no to the Discover Pass requirement, not just in the Teanaway, but on all the land you and I already own.