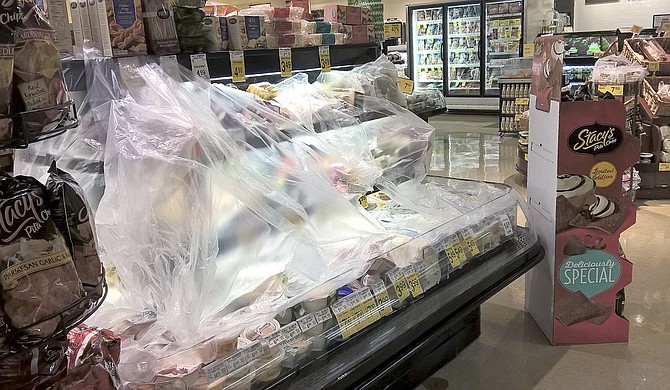 SUNNYSIDE — A replaced fuse is keeping the power on after a squirrel made a bad connection yesterday afternoon, knocking out electricity to 1,800 customers for 45 minutes.
According to Pacific Power spokesman Tom Gauntt, the squirrel entered a transformer and bumped two wires. He said the repair only needed a replacement fuse. Gauntt said squirrel-caused outages are not common.
"This is rare, but it happens," he said. "Sometimes the whole transformer is damaged."
The outage, first reported at about 1:15 p.m., affected part of the downtown core, but didn't affect city hall. The wastewater treatment plant and public works facilities were without power, as were a number of businesses, including Safeway.
Alex Galvan, manager of the meat department, said the back-up generator "kicked on and off" during the outage.
Galvan said staff covered deli and meat display coolers with plastic to insulate and keep in the cold. If the outage had continued, the food would have been moved to the walk-in cooler or freezer.
"Nothing went bad," he said. Staff monitored the temperature of products in the display coolers.
Sunnyside police were ready to head into action as some traffic signals were out during the power outage.
Chief Al Escalera said in a town the size of Sunnyside, traffic is generally able to handle itself.
"Officers will go out if it lasts awhile or there's a clear need," he said. "But usually people just treat each intersection as a four-way stop and it's fine."