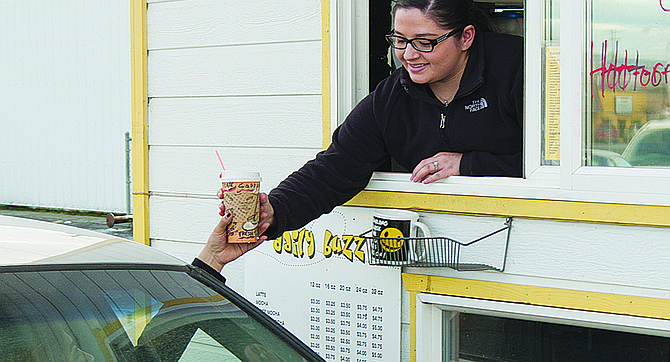 Fresh from Heritage University with a Bachelor of Arts in business administration, Samantha Zamora is already putting her skills to work as the new owner of the Daily Buzz in downtown Sunnyside.
"It's good so far," she said. "I'm still new to it. It helps that I've been working here."
Zamora, who has worked at the coffee shop for two years, purchased it from former owner Patty Graham and took over last Friday.
A 2009 graduate of Sunnyside High School, Zamora has lived in Sunnyside almost all her life. Her first job was at the Darigold deli in Sunnyside.
When her employer at the Daily Buzz, Patty Graham, decided to put the shop up for sale, Zamora said she was interested.
"It was a good opportunity for me," said Zamora. "I talked it over with Patty."
The decision was made in early December. With financial assistance from her father, Zamora absorbed as much as Patty could teach her about owning a business.
"It was hectic," said Zamora. "There are licenses and permits to consider. But I'm keeping the menu pretty much the same."
Zamora said she has some dedicated customers and hopes to attract more. She has already added bagels to the menu, in addition to the existing muffins and cookies. She said she also hopes to add some other light foods, like pastries and breakfast burritos.
The Daily Buzz is open Monday to Friday, 6 a.m. to 5 p.m., and weekends from 8 a.m. until noon.